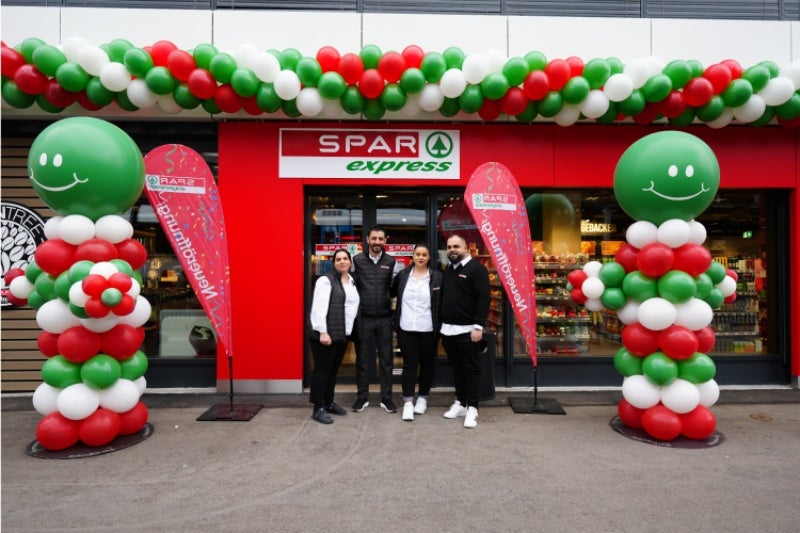 SPAR Switzerland, a part of hypermarket chain SPAR Group, has opened a store at the railway station in Winterthur, Switzerland.
Located in the redeveloped Rudolfstrasse, the new SPAR Express store opened on 2 February.
It offers a range of food items and products for customers' daily needs, as well as a wide range of hot and cold dishes for on-site dining or takeaway.
The store also has a daily lunch menu that includes sandwiches, salads, fruit bowls, muesli, savoury snacks and desserts.
Strategically located in a highly frequented pedestrian zone, the new SPAR Express aims to offer train passengers, passers-by and residents 'quick and easy' meal solutions and daily food shopping.
The small-scale supermarket also features an in-store café with around 20 seats serving drinks and food.
In addition, there is a bicycle parking area and a car parking garage above the station.
SPAR Express Winterthur uses electronic price tags to improve in-store efficiency, as well as two self-scanning checkouts to expedite the payment process.
The store is operated by SPAR retailers and siblings Dzezair Ibraimi and Almedine Fejzaj along with a team of colleagues.
In October last year, SPAR Switzerland opened a store in the Mühletal quarter in Schaffhausen, Switzerland.
The 300m² store offers fresh food, everyday groceries, ready-to-heat and ready-to-eat convenience options.
SPAR Group South Africa bought a 60% stake in SPAR Switzerland in 2016 and acquired the remaining 40% in March 2021.
In September last year, SPAR launched a strategic review of its business in an effort to maximise value for its shareholders.
The company's Board of Directors is considering a full range of strategic alternatives, including a sale, merger, divestiture, recapitalisation or going private.
The board will also consider other strategic transactions or whether to continue as a public, independent company.