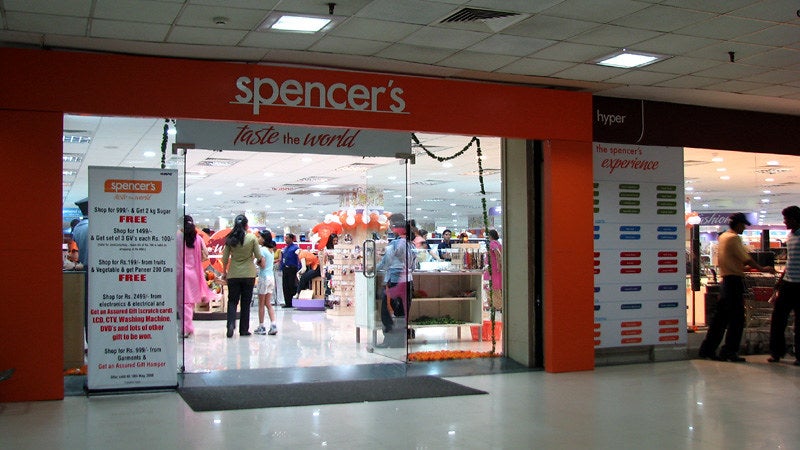 Indian retailer Spencer's has entered the hypermarket segment by launching a new store format in India, the Economic Times reported.
Named Value Market, the store concept targets 'value-conscious' consumers in Tier Three and Four cities.
The retailer plans to open new Value Market stores this month in six cities in South India.
Spencer's Retail and FMCG head Shashwat Goenka said: "Spencer's Value Market is a new-age hypermarket serving modern, well-informed and value-conscious customers.
"Value Market is all set to launch at six locations, namely Karimnagar, Warangal, Kurnool, Guntur, Bhimavaram and Vijayanagaram, between 16 and 23 January."
Spencer's is currently converting ten of its existing stores to the new format, with plans to launch new stores organically from the next fiscal year.
The new Value Market stores will range from 8,000ft² to 12,000ft² in size, compared with the company's existing stores, which range from 14,000ft² to 16,000ft².
They will be located in markets next to Spencer's existing stores, allowing the retailer to link its supply chains and reduce costs through increased productivity.
Spencer's aims to offer discounts of at least 6% on all products at stores in the new format.
Financial Express quoted Goenka as telling reporters: "The third segment of the consumers, which we are not playing in today, is the extremely value-conscious consumers.
"That is the segment of consumers we are now targeting as well. And, for that, we are launching a new format which will target that particular segment."
The Bombay Stock Exchange has asked Spencer's for clarification on the introduction of the Value Market format, but has not yet received a reply.
Part of the RP-Sanjiv Goenka Group, Spencer's operates 185 stores in 11 Indian cities, serving the mid to premium segments.
The company plans to open 14-18 stores in the next fiscal year.