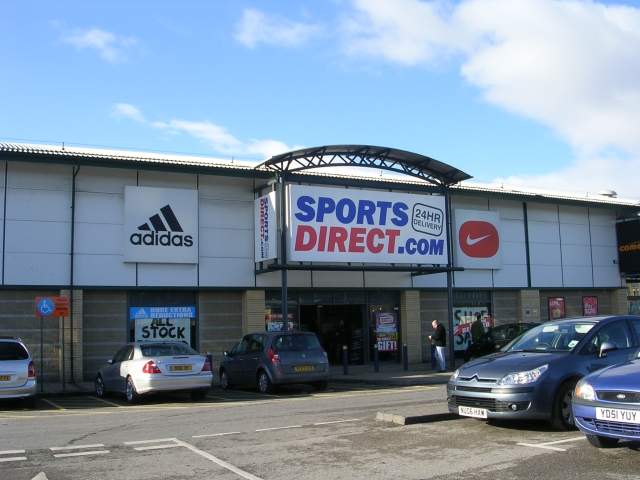 Sports Direct has denied claims that it wants Debenhams to fail so it can buy it cheaply.
Multiple news outlets report that Debenhams' attempt to raise cash by selling its Scandinavian department store chain Magasin du Nord could be in jeopardy after Sports Direct boss Mike Ashley reportedly threatened to block the sale.
Debenhams was hoping to make up to £250m from the sale of the Danish department store chain.
Debenhams is looking to raise funds to reduce its £320m debt following tough trading months on the high street. However, Sports Direct, which has 30% shareholding, is concerned that Debenhams will struggle to extract a good price for Magasin Du Nord.
Since Mike Ashley bought House of Fraser out of administration for £90m last month, his intention for Debenhams has been the subject of intense speculation.
Reports suggest Sports Direct is interested in forcing Debenhams into administration by blocking the sale so that Ashley can buy it cheaply and merge it with House of Fraser. However, a spokesperson for the sportswear giant said the suggestion was 'irresponsible and incorrect'.
A Sports Direct spokesperson said the company had discussed 'various opportunities for business collaborations to support Debenhams over the last year or so', but said Debenhams had 'chosen not to move forward with these proposals, as is their right'.
The speculation follows a chaotic week at Sports Direct as the company's chairman Keith Hellawell stepped down before Wednesday's annual meeting after years of criticism for failing to curb Ashley's erratic behaviour.
Debenhams is currently in the middle of a turnaround plan designed to cut costs and boost sales as the department store's shares are currently down two thirds after a string of profit warnings this year and now trade below 12p. Accountancy firm KPMG is advising the retailer on how it could cut its rent bill and debt, as concerns mount that it will be the next victim of this year's high street crisis.
As part of cost-cutting measures, the department store announced in August that 80 to 90 of its headquarters jobs will be cut, after previously announcing in February that it was planning to cut 320 store management jobs.
Magasin du Nord, which Debenhams bought nearly a decade ago for £12m, generated underlying earnings of £27m this year, and the sale of it is one of the only options available for the retailer to ease the strain on its finances in the short term. The retailer expects to make a pre-tax profit of £33m this year, meaning closing stores and cutting rent through a company voluntary arrangement (CVA) would not be possible.
Restructuring experts said lenders and landlords are likely to demand a big chunk of any proceeds from the sale as they look to cut their exposure to the struggling retailer.
On Friday 14 August, Ashley issued a statement accusing shareholders of stabbing him in the back by hounding Hellawell. He also revived speculations that he could take the company private, saying it had "become blatantly apparent that true entrepreneurs will never be accepted in the public arena".