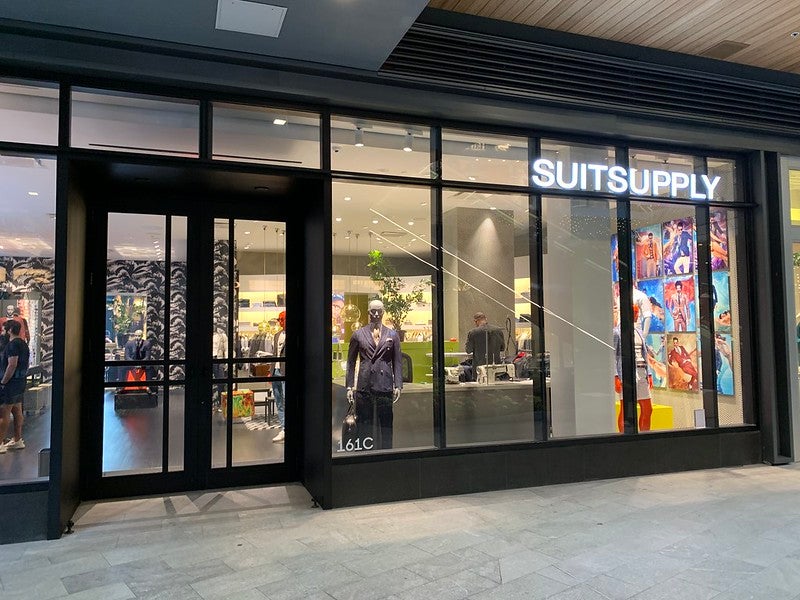 Visit our Covid-19 microsite for the latest coronavirus news, analysis and updates
---
Follow the latest updates of the outbreak on our timeline.
Men's tailoring brand Suitsupply has reinvented the retail journey experience for its customers as it starts to reopen stores amid the coronavirus (Covid-19) pandemic.
As part of its plan, the retailer has introduced Safe Shopping Screens, a free-standing partition.
This is expected to offer a safe, up-close interaction without the need for customers to change their shopping behaviour during pinning sessions.
Suitsupply is also introducing various safety measures such as the use of face masks and reduced store capacity.
In addition to these, the company has implemented a guided virtual experience to reduce the number of in-store guest visits.
The solution enables customers to pre-select items for store visits through co-browsing sessions with live style experts on Suitsupply.com.
Furthermore, the retailer has also introduced an optional appointment booking tool to reserve prepared fitting rooms and private shopping suites.
The retailer said it has adapted the measures deployed in other nations for its US stores, as well as trialled them.
Headquartered in Amsterdam, Suitsupply provides high-quality suits, shirts, jackets and other items at affordable prices.
The retailer, which started operating in 1999, has expanded its store portfolio outside of the Netherlands to the US, China, the UK and other European countries. It also operates franchise stores, store-in-stores and operates a successful website.
Confirmed cases of coronavirus have surpassed 3.5 million with 3,755,379 cases globally while death tolls have reached 263,831.