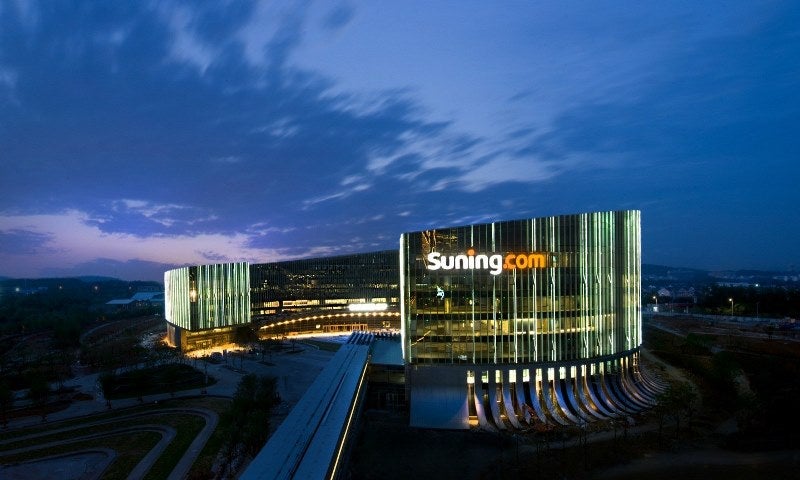 Suning.com has agreed to buy an 80% stake in French retailer Carrefour's Chinese operations for €620m ($706.15m).
The Chinese retailer expects the transaction with Carrefour China to accelerate its expansion and strengthen its position in the fast-moving consumer goods (FMCG) segment.
The acquisition of the supermarket's domestic store network and global supply chains is expected to boost the Chinese omni-channel retailer's operations and help the company explore new business opportunities in the consumer goods category.
Carrefour Group entered the Chinese market in 1995. It operates 210 hypermarkets and 24 convenience stores across China, with 30 million customers. It generated net sales of €3.6bn (RMB28.5bn) in 2018.
The acquisition is also expected to strengthen Suning.com's 'online to offline' (O2O) strategy in FMCG retailing as well as increase the competiveness and profitability of both companies.
As part of a smart retail strategy, Suning.com will digitalise Carrefour China's stores to create an innovative supermarket shopping experience.
Furthermore, Suning's 'Last-kilometer' home delivery is able to serve more consumers with lower cost and greater efficiency by connecting 6,000 Suning Xiaodian with Carrefour China's outlets.
Suning.com vice-president Tian Rui said: "In the future, we expect to open up the access for Suning's various business models, such as household electronics selling, Redbaby, JIWU, Suning Financial Services, SuFresh and Suning Xiaodian's Immediate Delivery, to get into Carrefour China's stores located in the central business and living areas of Chinese first and second tier cities.
"It will help us better meet more consumers' needs due to strengthened core capabilities achieved by retail store innovation.
"With 400 million registered customers of the Company's retailing segment, Suning.com's users-ecosystem will also be complemented with Carrefour China's membership system, fully improving the customer value."
Earlier this year, the retailer acquired Chinese commercial real estate company Wanda Group's 37 stores nationwide.
Suning.com's local and overseas retail network includes Suning.com Plaza, SuFresh, Suning Cloud Store, Redbaby, Suning.com Direct-sales Store, JIWU, Motor Company, and Suning CVS.