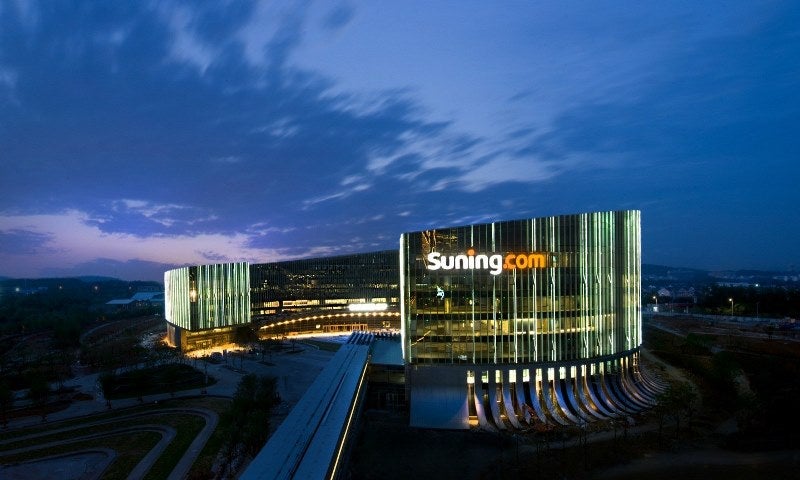 Suning has signed a deal to purchase an 80% stake in French retailer Carrefour's Chinese operations for €620m ($677.22m).
In June, the Chinese retailer announced the deal that follows its recent acquisitions, including Dia China and Wanda Department Stores. The company noted that it is expanding its brick-and-mortar portfolio for its full-scenario retail model.
Suning Holdings Group chairman Zhang Jindong said: "This is a key step in Suning's smart retail plan. Carrefour's FMCG experience and supply chain capabilities can be integrated with Suning's full-scenario retail model, solid logistics network and advanced technology.
"With our smart retail capabilities, Suning can transform the Carrefour stores into fully integrated online-and-offline supermarkets to meet evolving consumer demands."
Jindong together with 20 executives outlined a business development plan for Carrefour China.
He also announced the appointment of new CEO for Carrefour China business.
Jindong revealed the company's plans to open 300 new stores under the Carrefour brand in tier 1 to tier 3 cities of China over the next five years.
Carrefour's brand and operations in China will remain independent. It will leverage Suning's capabilities to gain entry into the lower-tier markets.
Suning has integrated its home appliance section into over 200 Carrefour stores and plans to add other sections such as mother-infant, sports retail and movie theatres.
Carrefour China currently operates 210 hypermarkets and 24 convenience stores across 22 provinces and 51 large and medium-sized cities.