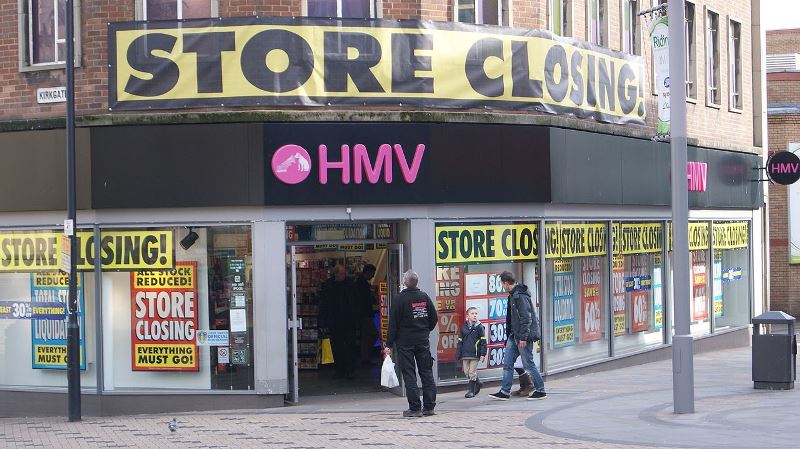 Canadian record store chain Sunrise Records is reportedly planning to buy British music retailer HMV out of administration.
The move follows a recent offer from Sports Direct CEO Mike Ashley's bid to buy music retailer after it entered administration for the second time in December last year, reported Financial Times.
The music brand had filed for insolvency after disappointing Christmas sales experiencing a huge drop in DVD and CD sales across its 125 stores.
According to sources familiar with the matter, the offer from Sunrise has been welcomed by HMV's creditors.
Retail chain owner Hilco Capital has appointed accountancy firm KPMG to find a potential buyer or alternatively closing the company down in January this year.
KPMG declined to comment on the report, while Sunrise was not available for comment, reported the FT.
"The offer from Sunrise has been welcomed by HMV's creditors."
In 2017, Sunrise acquired HMV's Canadian business out of administration covering around 70 stores across the country.
Sunrise Records also increased the footprint of HMV in Canada to more than 80 outlets.
In December last year, HMV Digital China Group announced its decision to close its HMV Retail business in Hong Kong due to the impact of online streaming media on its physical store business.
The decision follows the company's announcement to close 102 stores of its retail business in Canada in 2017.
The company has taken the decision after consideration of its insolvency and the various defaults in payments related to lawsuits received by HMV Retail.