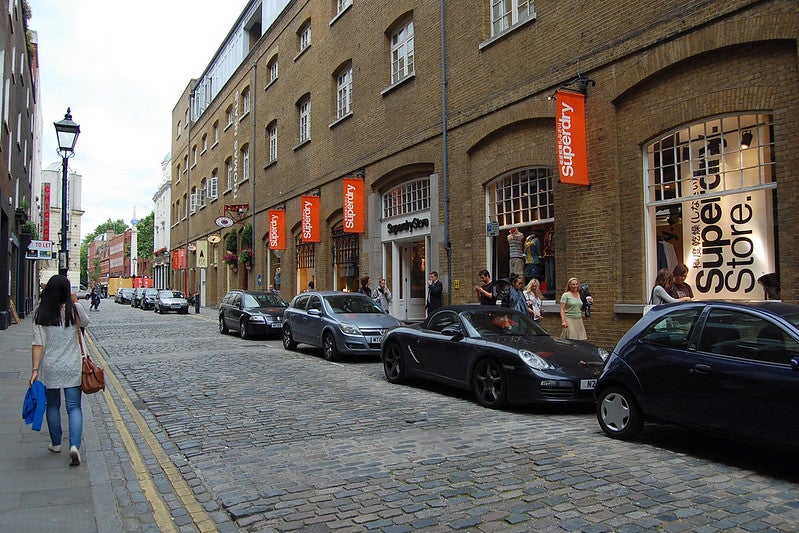 UK-based fashion retailer Superdry has reported a decline in revenue this year as Covid-19 pandemic restrictions continue to impact its operations.
The company, which lost an average of 39% of store trading days in the year, saw its revenue fall by 21.1% to £556.1m ($767m).
For the 52 weeks to 24 April, Superdry's store revenues dropped by 51.1% to £140.5m ($193.7m) compared to the previous year, while wholesale revenues fell by 19.5% to £213.8m ($294.8m).
The company's online sales grew by 33.1% to £201.8m ($278.3m) during the year and accounted for 59% of its total retail revenue and 36.3% of its group revenue.
During the year, the company's gross margin decreased by 90bps to 52.7%.
Superdry CEO Julian Dunkerton said: "Like most brands with a physical presence, our performance over the past year has been impacted by the significant disruption of Covid-19, but I am really proud of how the business has stepped up and returned to revenue growth in [the fourth quarter].
"Store and wholesale revenues are recovering well despite continued subdued footfall and e-commerce margin is benefitting from our return to a full-price stance."
Driven by improvements in store trading, robust two-year e-commerce growth and sustainable wholesale revenue recovery, Superdry expects a recovery in total revenue over the next year.
The company's sales for the 18 weeks to 28 August rose by 1.9% as Covid-19 restrictions eased, but high street footfall remained low.
Mr Dunkerton said: "Trading has been encouraging since the reopening of our stores, and we'll take a big step forward as a brand with the opening of our global flagship store in Oxford Street later in the autumn.
"Whilst a lot remains uncertain, I'm looking ahead to 2022 and beyond with real confidence as we deliver our reset."
This year, Superdry hired Shaun Wills as its chief financial officer, Silvana Bonello as chief operating officer and Peter Sjӧlander as chairman.