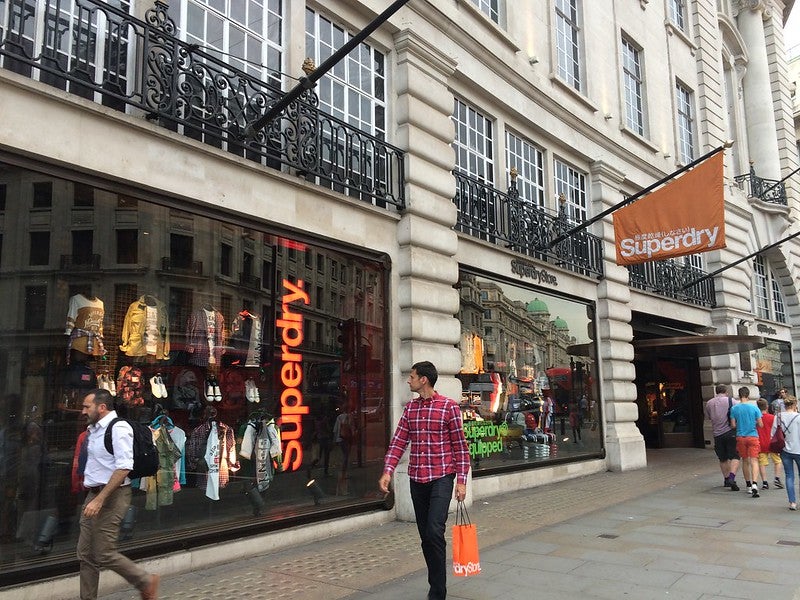 UK-based clothing company Superdry has reported that its revenue for the first half (H1) of fiscal 2023 (FY23) grew by 3.6% to £287.2m ($355.6m) compared with the same period of fiscal 2022 (FY22).
In the six months to 29 October, the company's retail channels registered a 9.5% growth in revenue while its e-commerce sales grew by 1.6%.
Superdry's Store sales rose by 14.3% to £117.7m in H1, driven by strong demand for womenswear, denim and jackets.
The company's gross margin for the period was 52.1%, down by 3.1% from H1 2022.
Superdry registered a decline in adjusted loss before tax of £13.6m for H1 2023, against £2.8m in the same period of FY22.
The retailer's statutory loss before tax was £17.7m, down from a profit of £4.0m a year earlier.
Superdry posted a 4.5% year-on-year increase in revenue for the Christmas period, which ran from 30 October to 31 December.
Over the nine weeks, the company's retail revenue grew by 24.9%, driven by 18.8% and 33.4% improvements in its store and e-commerce sectors respectively.
Superdry founder and CEO Julian Dunkerton said: "The Superdry brand has real momentum and I'm delighted by how our retail trading continues to strengthen.
"We've done this against a difficult macroeconomic backdrop by delivering well-designed, affordable and responsibly sourced products which have resonated well with customers.
"Stores continued to recover strongly and online had its biggest ever week over Black Friday, helped by our new e-commerce platform which is delivering real benefits.
"Despite the underlying brand recovery, our profits in the first half fell short of expectations mainly due to the underperformance of Wholesale.
"We reorganised our team and our approach to support our Wholesale partners and expect to see their confidence return following the retail success of AW22."