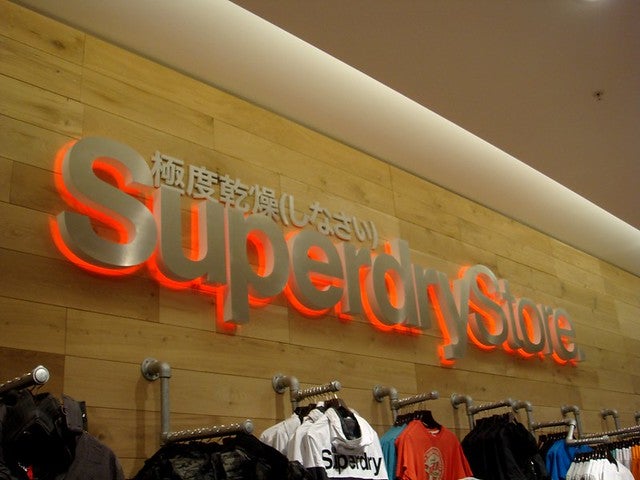 British clothing company Superdry has had a disappointing year, reporting an £85.4m statutory loss in profit before tax in its full-year results to 28 April 2019, after reporting a profit of £65.3m the previous year.
Total group revenue fell flat, dropping slightly from £872m in the previous year to £871.1m, after poor performance in the second half of the year across all channels.
Full year underlying profit before tax dropped significantly by 56.8% from £97m to £41.9m; this included an £11.1m credit following the impairment charge prompted in January this year.
After the upheaval of the Superdry Board, founder Julian Dunkerton has been reinstated as CEO of the retailer. The company hopes to see results improve in the next 12 to 18 months under his supervision and with investor support.
Dunkerton said: "The issues in the business will not be resolved overnight. My first priority on returning to Superdry has been to steady the ship and get the culture of the business back to the one which drove its original success. All the team in Superdry are working incredibly hard to deliver the direction set out, with a real focus on returning the business to its design-led roots and getting the retail basics right.
"Although we are only three months in, our initiatives are gaining some early traction, and I am confident we are doing the right things to ensure that over time Superdry will return to strong profitable growth."
Superdry must "breathe new life" into brand
Superdry chairman Peter Williams said: "These are clearly a very disappointing set of results. However, everything I have learnt since joining the business in April has reinforced my view that Superdry is a powerful brand with great people across the organisation.
"While we have been clear it is going to take time, I remain convinced that continuing to work closely with Julian and the leadership team, we are building the right plan to deliver long-term sustainable growth for shareholders."
GlobalData retail analyst James Yacoub added: "Superdry must find a way to breathe new life into its brand, it must define and capture its target audience through effective social media campaigns and ensure that it is resistant to changes in fashion and seasonal trends. Ultimately Dunkerton must futureproof the business by expanding its design range to appeal to a wider target segment and also innovate to maintain customer loyalty and increase engagement."