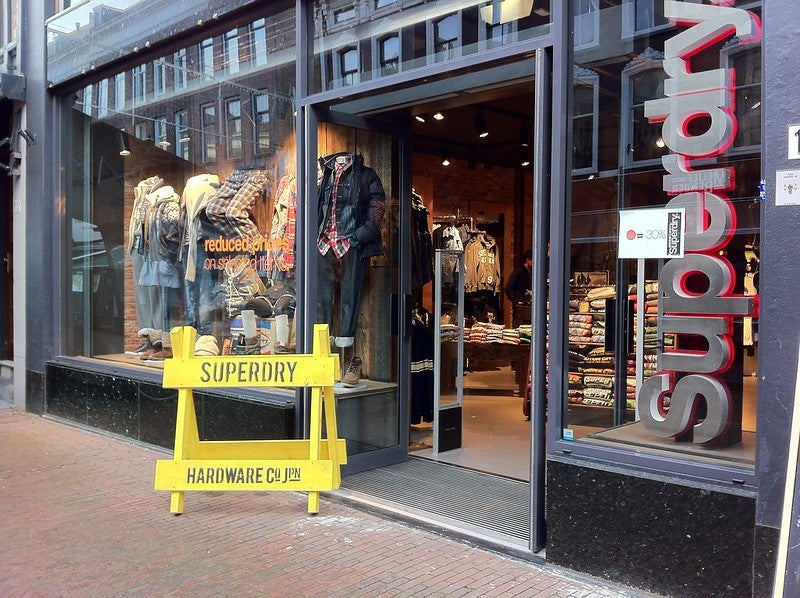 UK-based clothing retailer Superdry has reported a 1.9% decline in revenue to £277.2m ($375.8m) on a year-on-year (YoY) basis for the first half (H1) of the fiscal year 2022 (FY22), which ended on 23 October 2021.
Over the 26-week period, the retailer's revenue decreased by 24.9% compared to two years earlier.
Its e-commerce revenue decreased by 30.0% to £62.2m year-on-year, with Store sales increasing by 21.5% and Wholesale sales up by 2.7% YoY.
Superdry's total adjusted loss before tax improved to £2.8m from £10.6m and its statutory profit before tax increased to £4.0m.
The group's statutory profit after tax for the first half was £2.5m and its diluted earnings per share (EPS) was £0.03.
Superdry closed 15 stores and opened two new ones during the second half of FY21, ending H1 2022 with 226 stores.
During the 11-week period to 8 January, the company's revenue was up by 19.6% compared with the same period of FY21.
The company reduced its net debt to £3.9m in H1 and expects to meet current market expectations for its FY22 adjusted profit before tax.
Superdry CEO Julian Dunkerton said: "I'm really pleased with our progress against each of our strategic initiatives with clear signs of brand and financial recovery.
"The health of the brand is best demonstrated by the improving sales run-rate and a 12% increase in Retail full-price sales mix, which helped drive Group gross margin up 3.5% year-on-year.
"Illustrating our long-term commitment to the high street, our new Oxford Street flagship store launched in November, showing the best representation of our style choices and how we plan to engage with our customers, wholesale partners and the influencer community.
"It has been pleasing to see early trading performance, which has exceeded expectations."
In November last year, Superdry reported its group revenue declined to 2.4% in H1 2022 compared with the same period of FY21.