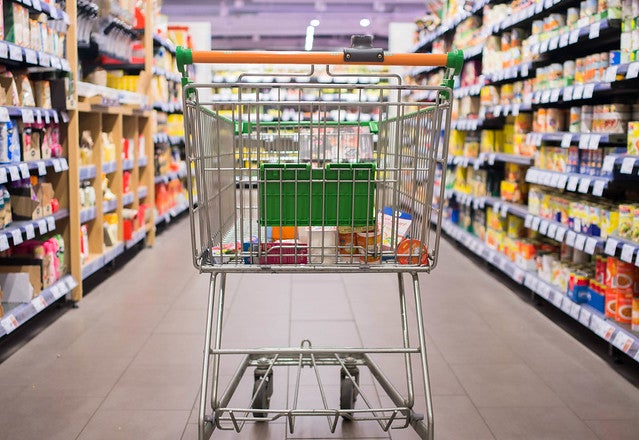 Supermarkets are contributing to the obesity crisis, with one in five UK shoppers saying supermarkets cause them to go 'off track' when attempting to lose weight, according to a new report.
The report 'Health on the Shelf' by the Royal Society for Public Health (RSPH) and Slimming World examines the impact supermarkets have on the UK's obesity epidemic; it is predicted that there will be 26 million obese adults in the UK by 2050.
The organisations carried out a public poll of 2,084 adults in the UK and 2,000 Slimming World members and found that 50% believe there are more unhealthy products on supermarket shelves than healthy products.
One third of people in the survey aged 18 to 24 have consumed unhealthy food when not hungry due to special offers in supermarkets, with one in three buying unhealthy products on impulse because they are on special offer.
RSPH chief executive Shirley Cramer CBE said: "The environment in which we live is a major contributor towards obesity, and supermarkets have both the power and influence as well as a responsibility in tackling their contribution to this 'obesogenic' environment.
"There has been some progress by supermarkets in areas such as removing junk from check out, but our research shows that shoppers and industry experts feel there is much more supermarkets can and should do to promote healthier choices – reducing the shelf allocation for unhealthy products, providing clearer labelling and signage and even changing the shopper experience."
The report concludes all the major supermarket retailers need to adopt a set of key principles including layout that gives more space on shelves for healthier products, pricing by introducing a healthy rewards scheme, using cartoon characters on healthy products for children and giving shoppers a healthier experience, such as by introducing cookery demonstrations.
The report also suggests governments need to introduce a healthy rating scheme like the FSA's Food Hygiene Rating Scheme 'scores on the doors' that looks at the proportion of healthy and unhealthy stocked products.