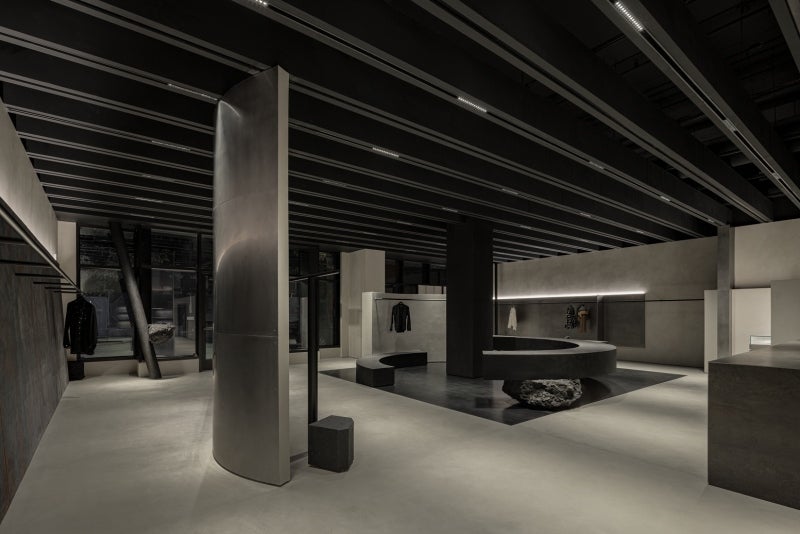 Multi-brand luxury retailer SVRN has reopened its West Loop storefront following an extensive expansion and remodelling.
The announcement comes after 14 months of planning and design work, as well as a five-month closure period for SVRN.
Redesigned by Korean architecture firm WGNB, the store pays tribute to SVRN CEO David Kim's Korean heritage and the family's journey towards building the business venture.
As part of the expansion, the company added 1,200ft2 space and used materials like stainless steel and Venetian plaster alongside naturally occurring volcanic rocks, blackened wood and linen.
SVRN said that the new space raises Chicago's fashion retail industry by offering the previously hidden experimentalism and intersectionality approach.
Kim said: "WGNB was able to execute my family's story of perseverance through an artistic lens, where the buildout of our store not only elevates the Chicago retail environment, but portrays a strong message."
The new storefront marks the first-ever North American project for WGNB executed in tangent with HNR and Helios.
WGNB creative director Jonghwan Baek said: "By embodying the Eastern philosophy, SVRN's lens would speak of collections that are not just the product of fashion and trends, but beyond garments."
With the remodelling of West Loop storefront, SVRN aims to be a centre for self-expression by intersection of art, design, fashion, and culture.
SVRN, a luxury retail space in Chicago's West Loop, offers high-end labels such as Rick Owens, Maison Margiela, Jil Sander and others.
The company is hosting a reopening party for the store on 1 September 2022.