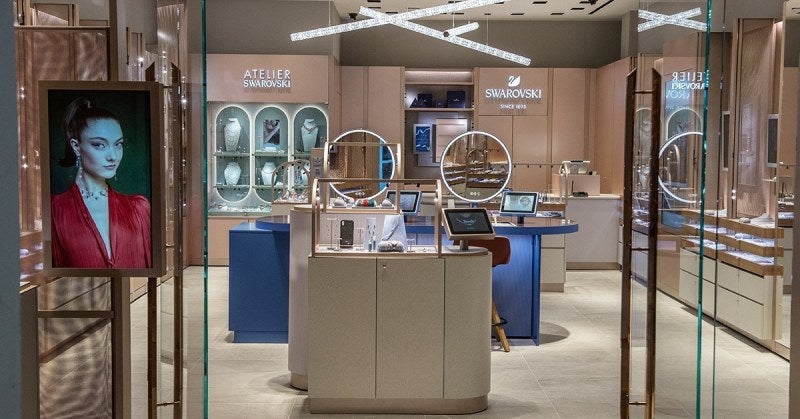 Jewellery and accessories retailer Swarovski has opened its first US Crystal Studio retail location in Costa Mesa, California.
The new store was created to meet the increasing demands of Swarovski's customers and provide an interactive shopping experience by combining brick-and-mortar retail and virtual elements.
Designed by Spanish architect and designer Patricia Urquiola Hidalgo, the store features interactive, digital touch-points to streamline the purchase process and a Sparkle Bar station.
The Bar provides customers with the opportunity to create and design their own jewellery and find digital styling inspiration from Swarovski's influencers community. The Bar is also equipped with a wireless phone charging area and personalised gift options.
Swarovski consumer goods business CEO and executive board chair Robert Buchbauer said: "When developing the concept, we really tried to learn from our consumers and address their need.
"From augmented reality screens catering to shoppers who want to quickly select products, to the Sparkle Bar where people can enjoy trying on products for as long as they like, we believe we have created a memorable in-store experience for everyone."
Earlier this year, Swarovski unveiled its first-ever Crystal Studio concept in Milan. This was followed by openings in Paris, Beijing and Shanghai.
The company also plans to open more concept stores domestically and internationally next year.