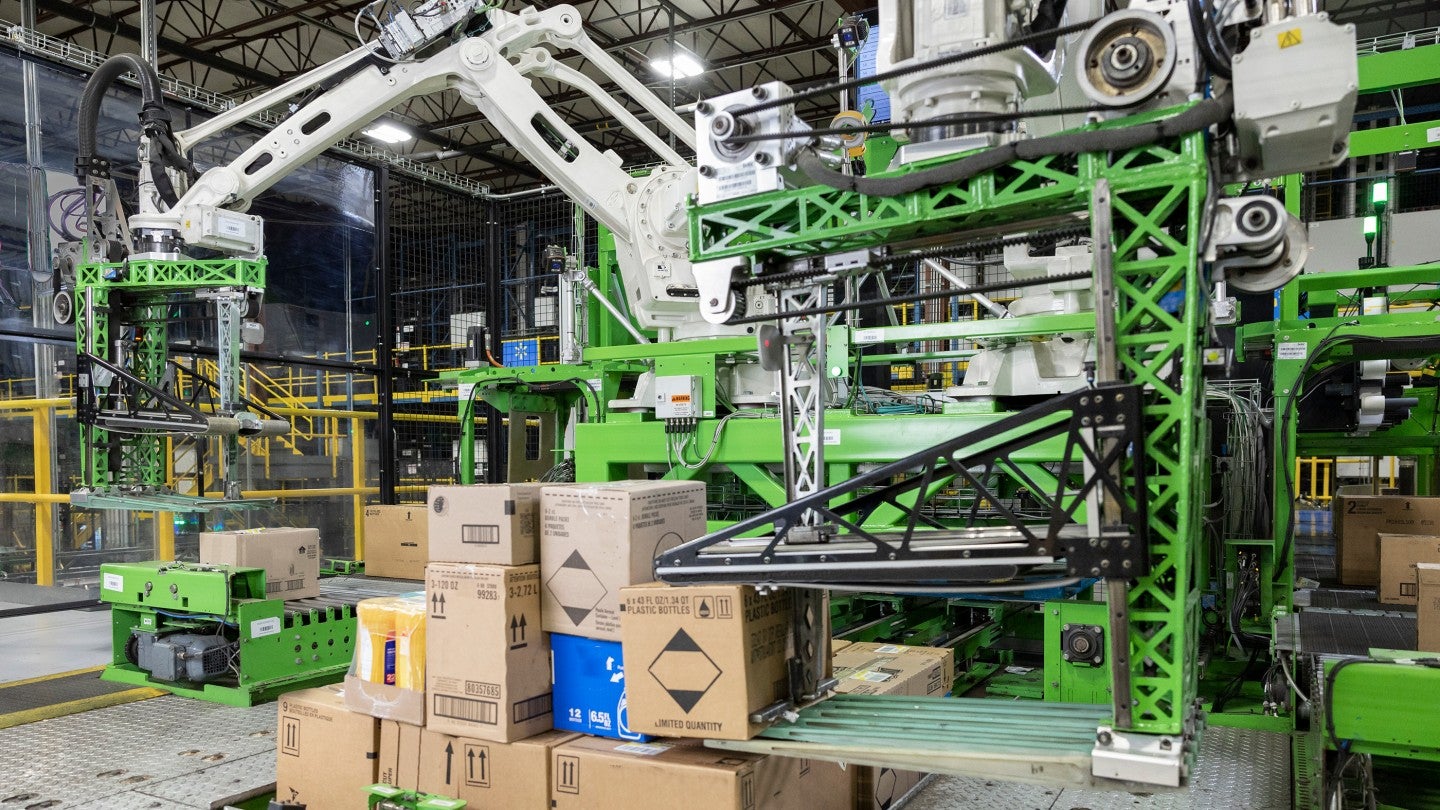 The goods and services provider for independent retailers, Associated Food Stores (AFS), has signed a commercial agreement with US-based robotics warehouse automation company Symbotic.
The agreement requires Symbotic to deliver and implement its artificial intelligence-based end-to-end robotic warehouse automation system at AFS' distribution centre in Utah, US.
AFS president and CEO David Rice said: "We appreciate the partnership with Symbotic which enables us to cast an exciting vision for future growth and long-term relevance with the shoppers and retailers we serve."
"Their expertise and professionalism allowed us to make what could have been a difficult decision, incredibly straightforward."
The automation system features robotic case pick capabilities that will help AFS improve a wide range of its retail-facing experiences at the Utah distribution centre.
Some common retail-related experiences expected to improve through this system include the selection and delivery of products to stores, supply chain capabilities and the overall supply.
AFS distribution vice-president Glen Keysaw said: "We believe implementing the Symbotic system creates great opportunities for our distribution centre team members to grow their skill sets and expand their future opportunities with the company.
"Due to the proactive efforts of our management team, all current team members at the distribution centre will have jobs going forward and the distribution centre will continue supporting current and future independent grocers throughout the Intermountain West."
Once installed, the new robotic case-picking system is expected to increase the efficiency of AFS' distribution centre while reducing overall costs.
This AI-based technology will also improve and hone the existing skillsets of the employees working at Utah centre.
Symbotic chairman and CEO Rick Cohen said: "We are pleased to welcome AFS as a customer and look forward to working with them to transform their distribution centre.
"We are dedicated to ensuring our AI-powered robotics platform helps customers increase efficiency, reduce costs, enable new capabilities and improve worker satisfaction."