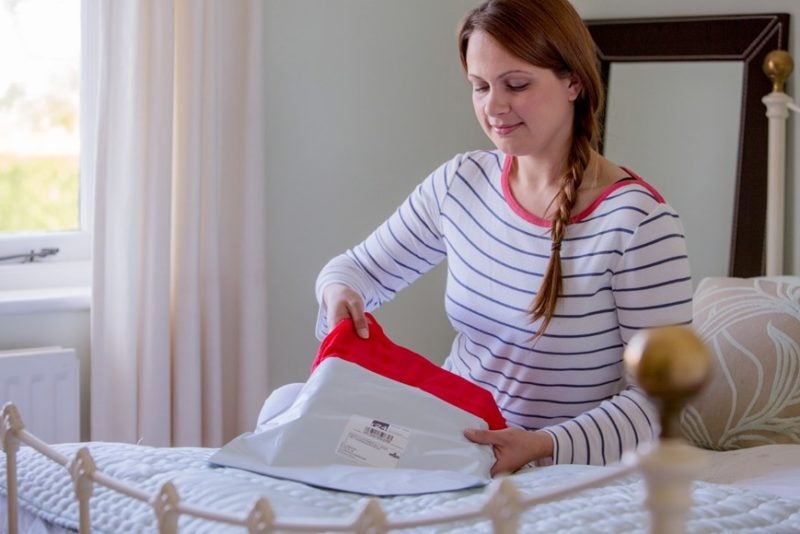 A new research from Royal Mail revealed returns in January are expected to increase by 30% on the first working day of 2019, compared to the average number of return parcels per day in December.
According to Royal Mail, on 2 January 2019 – dubbed 'takeback Wednesday by Royal Mail—most UK residents will return their unwanted gifts.
Takeback Wednesday – most returned items
The most commonly returned items include clothing (75%), electrical goods (42%), and computer software (33%).
The reasons for these returns vary. Women are amongst the most likely to return something because it's not what they expected. Meanwhile, men are more likely to return a non-clothing item because it's incompatible or not useful.
Royal Mail said that on the average UK consumers send back an online purchase every month, and over half (53%) of those who return clothing or footwear identified wrong fit or size as the main reason for returns.
According to the study of 1,503 UK online shoppers, 60% of online shoppers will not use a retailer again if they have a difficult returns experience.
'Try before you buy it' service
One in three of returned items been purchased using 'try before you buy' service, which allows shoppers to try items for a limited time before they are asked to return or purchase the item.
According to Royal Mail, young adults aged 18-34 are most likely to use a try before you buy service if available.
Try before you buy it service is most likely to be used by consumers purchasing clothing (52%) and footwear (39%), followed by electrical goods (39%).
The study has found that 40% of shoppers would purchase more items if their chosen retailer offered a try before you buy it service.
January is the 'busiest time of year for returns'
A spokesperson from Royal Mail said "January is the busiest time of year for returns. Having an easy way to return online purchases is a crucial part of the online shopping experience. For retailers, ensuring their returns experience is in line with consumers' expectations is incredibly important.
"With 17 per cent of global retailers already adopting a 'try before you buy' model, it's important to consider putting try before you buy at the heart of your returns offering – and staying one step ahead of your competitors when it comes to customer satisfaction."
inRiver CMO Steve Gershik said: "As consumers get back to work post-Christmas, the rush to return unwanted items begins. Reducing the volume of returns needs to be at the top of online retailers' priorities for 2019 in order to limit the financial impact on their business.
"While many retailers are focused on shifting as many goods as possible over the holiday sales period, if products don't meet shoppers' expectations, they'll be returned instantly. Our recent research found that nearly a quarter of shoppers (22%) said the products they buy online rarely meet their expectations, causing nearly half to always return items (48%).
"Understanding the reasons why consumers send products back will enable e-commerce businesses to focus on providing a better experience, reducing these occurrences. Shoppers need to know exactly what they are purchasing; it is up to retailers to deliver a product that is consistent with expectations. Ultimately, if customers feel let down by a retailer, they'll go elsewhere in the future."