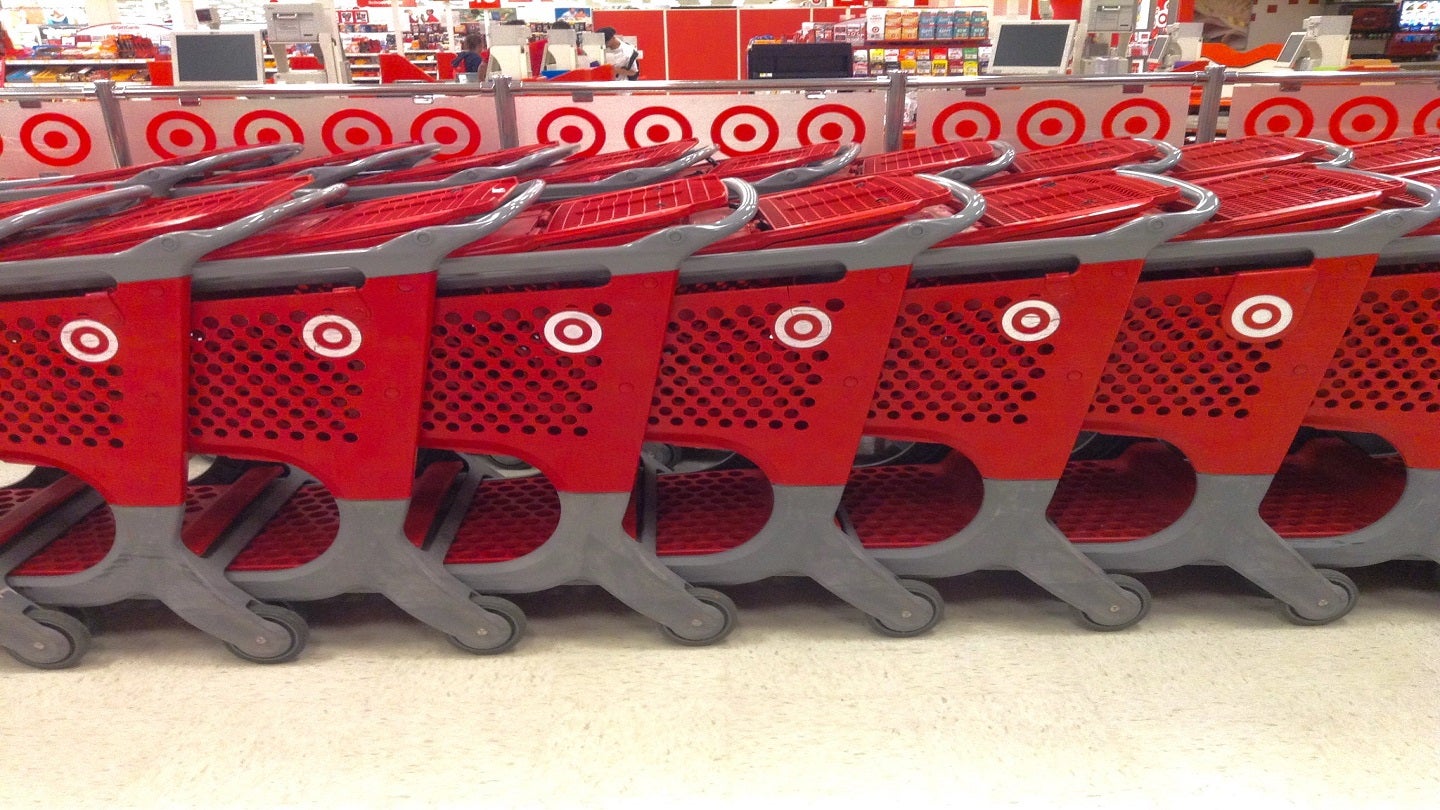 US-based retail corporation Target has reported full-year revenue of $109bn for fiscal 2022 (FY22), up by 2.9% from fiscal 2021 (FY21).
Target's sales for the 52 weeks to 28 January grew by 2.8% to $107.6bn, reflecting a 2.2% rise in comparable sales combined with sales from non-mature stores.
The company's operating income fell by 57.0% to $3.8bn during the year, while its gross margin rate was 23.6%, down from 28.3% a year earlier.
Target reported earnings before income taxes of $3.41bn and net earnings of $2.78bn, which declined by 61.6% and 60.0% respectively compared to the prior year.
Its earnings per diluted share (EPS) for FY22 were $5.98, against $14.10 in FY21.
In the fourth quarter (Q4) of FY22, Target posted a comparable sales growth of 0.7%, driven by guest traffic growth.
The company's comparable store sales growth for the quarter was 1.9%, while its comparable digital sales declined by 3.6%.
Target chairman and CEO Brian Cornell said: "We're pleased that our business delivered comparable sales growth in the fourth quarter, in what continues to be a very challenging environment.
"Strength in Food & Beverage, Beauty and Household Essentials offset ongoing softness in discretionary categories.
"This performance highlights the benefit of our multi-category merchandise assortment, which drives relevance with our guests in any environment, and is a key reason we grew traffic every quarter last year."
For fiscal 2023 (FY23), Target expects its comparable sales to range from a low-single digit decline to a low-single digit increase.
The company expects an operating income margin of between 4% and 5% for the first quarter.
Cornell added: "Looking ahead, we're focused on executing our long-term strategy, including continued differentiation through affordability, assortment, ease and convenience.
"At the same time, we're planning our business cautiously in the near term to ensure we remain agile and responsive to the current operating environment."