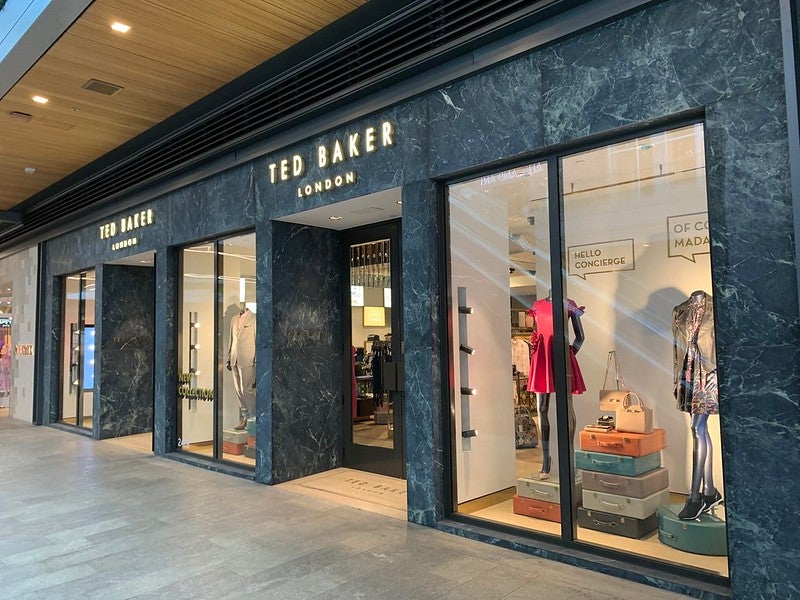 UK-based luxury clothing retail company Ted Baker has reported a 44.2% revenue decline to £352.0m in the 53 weeks ending on 30 January, compared to £630.5m in the previous year.
The group's revenue fell by 44.1% in terms of constant currency and it suffered an underlying loss before tax of £59.2m. The decline is due to the impact of ongoing Covid-19 lockdown restrictions.
During the year, the company's retail sales, including online, fell by 42.2% to £254.3m, compared to £439.9m in the previous year.
Online sales were up by 22.0% to £144.9m, compared to £118.7m in the previous year.
The growth was supported by investment in the company's digital business and enhancements to the customer shopping experience.
The company's wholesale sales dropped by 50.3% to £85.3m, compared to £171.5m in the prior year.
Ted Baker CEO Rachel Osborne said: "We are making good progress against our strategic transformation plan and Ted Baker is increasingly well placed to take advantage of the significant growth opportunities ahead of us.
"The Ted Baker brand has strengthened further, with the number of active customers growing to 1.2 million by the end of the year.
"While the impact of Covid-19 is clear in our results and has amplified some of the legacy issues impacting the business, Ted Baker has responded proactively and is in a much stronger place than it was a year ago.
"During the period, we delivered robust cash flow generation, fixed our balance sheet and refreshed our senior leadership team and today, we are upgrading our financial targets for the second time since outlining our new strategy last summer."
Ted Baker operates a total of 521 stores and concessions across the UK, Europe, North America, Middle East, Africa, Asia and Australia. The company plans to open a further ten stores this year.
Last month, Ted Baker entered an agreement with its existing lending syndicate to extend its revolving credit facility.