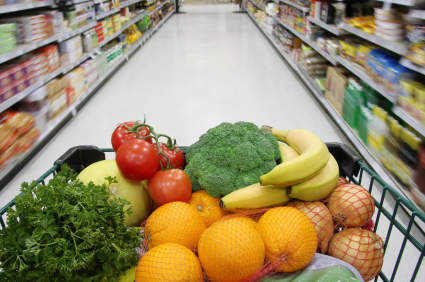 Two of Europe's leading supermarkets, Tesco and Carrefour, are under pressure to introduce new strategies to remain competitive and increase market share. They are implementing job cuts and new partnerships as online stores and discounters attract customers with low prices and convenience.
In the UK, discounters Aldi and Lidl both increased sales by a combined 16.8% in the three months to 31 December and drew in 1 million more shoppers putting pressure on leading supermarkets. In France, Leclerc, a privately owned low-price supermarket and France's biggest grocer by market share has put pressure on Carrefour.
Amazon has also pressurised leading supermarkets to improve their e-commerce.
Tesco is set to cut 1,700 jobs from its branches and warehouses as part of its turnaround strategy for the company in both UK and the group's international businesses. The UK's biggest supermarket chain also plans to create 900 jobs and says it will try to move staff affected by the cuts into the new roles.
This move is a part of a plan to save an estimated £1.5 billon from cuts over the three years to 2020. It comes after 1,200 UK head office jobs were cut last year and a further 1,100 as a result of the closure of its call centre in Cardiff last month. The roles being cut include personnel managers in 757 large stores and seven warehouses in the UK, and compliance managers in 667 large stores and seven warehouses.
Matt Davies, chief executive of Tesco's UK and Ireland business said: "These changes remove complexity and will deliver a simpler, more helpful experience for colleagues and customers"
He added: "We recognise these are difficult changes to make, but they are necessary to ensure our business remains competitive and set up for the future."
Leading French supermarket Carrefour is also set to cut jobs, their partnership with Chinese tech giant Tencent will result in 2,400 job cuts at its French headquarters. The company also plans to sell 273 former Dia stores and reduce the size of its sprawling French hypermarkets.
The company is looking for a boost at its struggling Chinese unit via partnerships with Tencent and grocer Yonghui, a move that could save the company €2 billion annually by 2020.
The retailer also said it aims to get one third of its sales from own-branded products and more than triple its revenue from organic food to €5 billion by 2022.
"We are currently grappling with a profound global movement," the company said in a statement. "Our ways of consuming are changing: quality, safety and where food comes from have become key concerns for our customers."
Carrefour's profit has fallen two thirds since its 2007 peak as online shopping and speciality stores eroded its sales of appliances and a price war erupted among French grocers.
The job cuts will come from voluntary departures, Carrefour said, adding that it plans to streamline its online offerings in France with a single digital platform, and will open 2,000 convenience stores in major cities in the next five years.