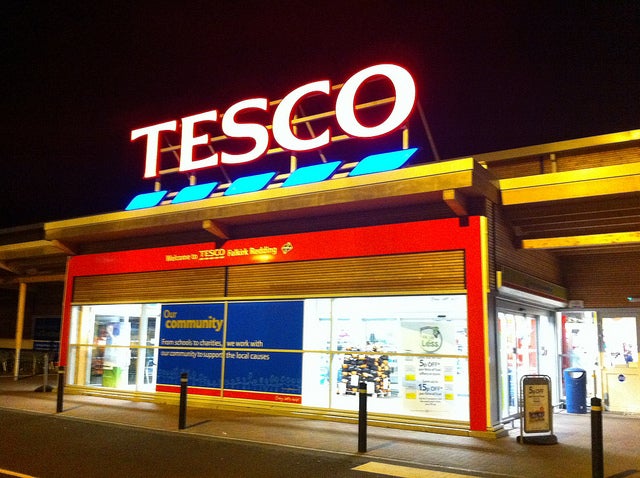 Tesco CEO Dave Lewis has announced he will step down in summer 2020 after five years at the head of the UK's biggest retailer and will be succeeded by Walgreens Boots Alliance chief commercial officer Ken Murphy .
Lewis said the turnaround is complete, with UK & ROI sales having risen to £22.4bn and profits increasing by 28.4% to £1,08m in the retailer's H1 results. Tesco also saw like-for-like sales growth overtake the overall UK grocery market over the last 18 months.
Lewis said: "My decision to step down as group CEO is a personal one. I believe that the tenure of the CEO should be a finite one and that now is the right time to pass the baton. Our turnaround is complete; we have delivered all the metrics we set for ourselves. The leadership team is very strong, our strategy is clear and it is delivering."
Tesco's H1 results have been as expected, with sales in Central Europe down by 7%, while the Asian market saw an 8.4% increase, and there was middling growth of 0.2% in the UK & ROI.
Tesco chairman John Allan said: "Today's results confirm that the Tesco turnaround has been delivered. Under Dave's leadership, Tesco has transformed customer satisfaction and rebuilt the business. We can now move forward with renewed confidence."
The company plans to open 150 convenience stores over the next three years and double its online capacity.
GlobalData retail analyst Thomas Brereton said: "Murphy will need to hit the ground running when he arrives in mid-2020. Although the Brexit haze should have cleared by then, Tesco – along with the rest of the sector – will likely be still experiencing a hangover caused by the disruption. The challenge for Murphy will then be transitioning Tesco to a market-leading innovator without damaging the steadfast, profit-generating machine it has become under Dave Lewis."
Asktraders senior market analyst Steve Miley said: "Tesco has managed to transition from a price war challenger into a retailer that caters for a wider range of consumers. The journey was not easy with accounting scandals and loss of brand fidelity affecting the company revenue. But Tesco has emerged stronger than ever and is adapting to the continuous changing in the consumer preference and behaviour."