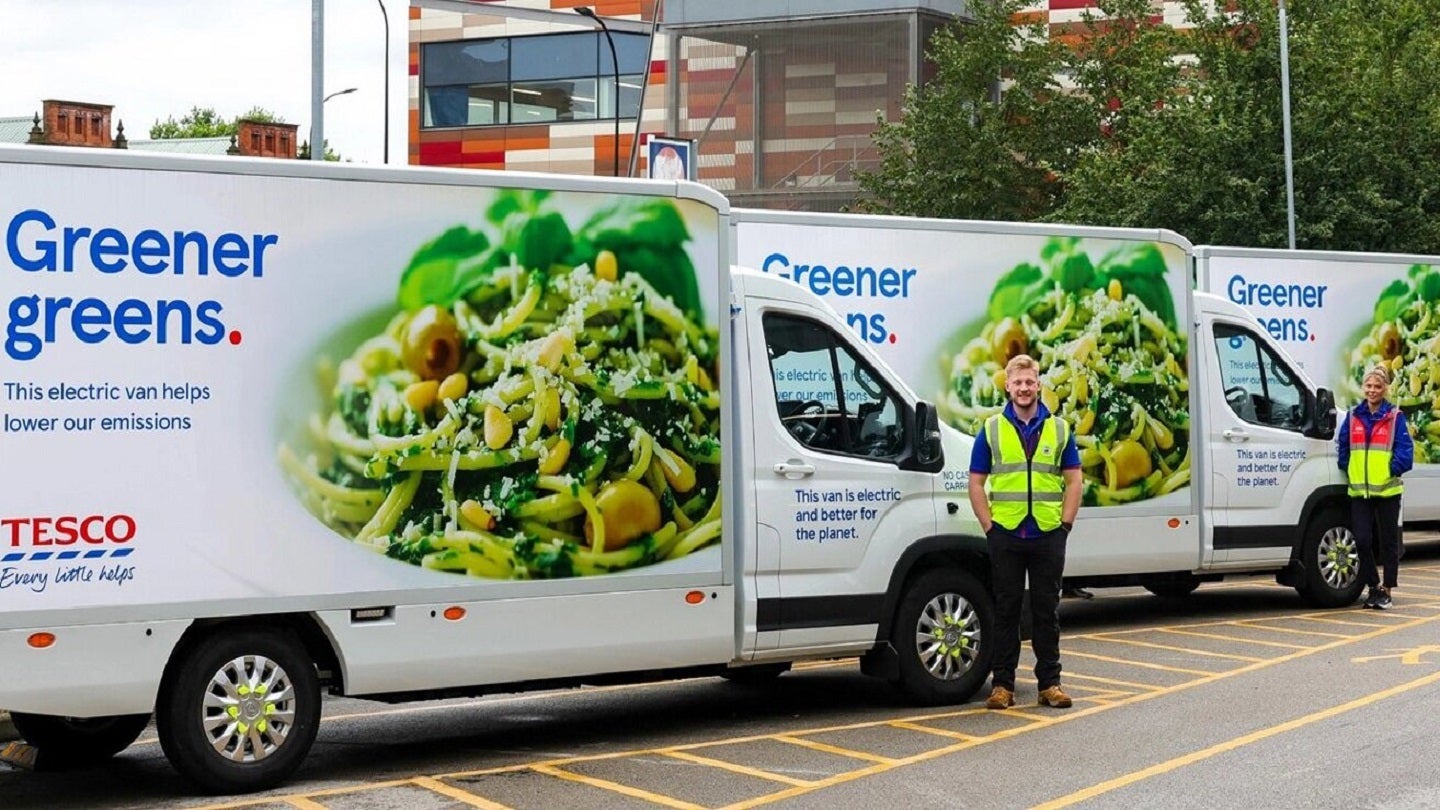 British supermarket chain Tesco has enhanced sustainability across its supply chain with the launch of its 500th electric van (EV).
The delivery van will serve the retailer's Sheffield Extra store, which will become the first Yorkshire store to operate 100% electric fleet.
The van will complement the store's existing 14 home delivery vans, which fulfil 2,500 deliveries a week.
Currently, a fleet of 5,500 fully electric home delivery vans are being operated by more than 30 stores and centres across the UK, serving 150,000 customers.
Launched in 2020 in Greater London, Tesco's EV home delivery vans are powered by clean green energy, saving 7,500 tonnes of carbon emissions to date.
In line with its goal to become carbon neutral in the UK by 2035, Tesco pledged to operate a fully electric home delivery fleet in the UK by the end of 2030.
The company's distribution fleet has three electric vehicles, including two rigid and one HGV.
Tesco UK & ROI CEO Jason Tarry said: "The delivery of our 500th EV home delivery van to our Sheffield Extra store is an important landmark as we move towards a fully electric fleet across the UK by 2030.
Making this change will reduce our carbon emissions as a business, improve the air quality for the communities we serve in Sheffield, and help us reach our commitment to be carbon neutral in our own operations by 2035."
Recently, Tesco said that it is replacing more than 50 products in its Express stores to help shoppers save money amid rising grocery bills.