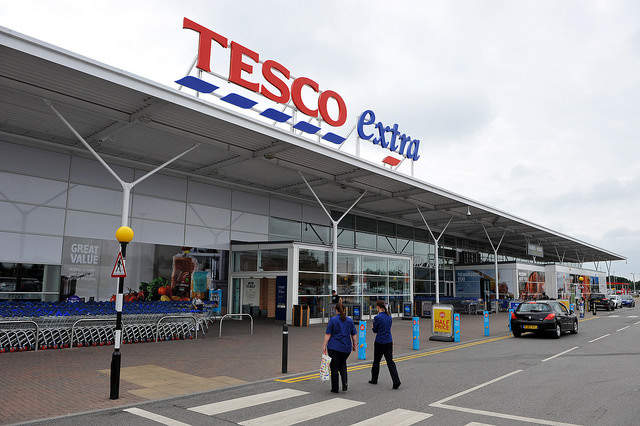 Tesco faces an equal pay lawsuit that could cost the supermarket up to £4 billion in back pay after female shop assistants claimed that they earn up to £3 an hour less than male warehouse workers in similar roles.
The legal firm behind the action, Leigh Day, believes that this could be the biggest UK's equal pay claim ever.
Up to 200,000 shop floor staff could be affected by the claim, which could cost the supermarket up to £20,000 per worker in back pay over at least six years.
According to the claim, Tesco's warehouse staff who are mostly men earn from £8.50 to more than £11 an hour while store staff earn about £8 an hour in basic pay. This could mean that a full-time distribution worker could earn over £5,000 a year more than female store-based staff.
Leigh Day has begun submitting claims through Acas, the conciliation service, which is the first step before heading to an employment tribunal.
The firm said that it had already approached over 1,000 current or former employees of the supermarket chain.
Paula Lee, the lawyer representing the Tesco women, said: "We believe an inherent bias has allowed store workers to be underpaid for many years."
She added: "There might be lifting and carrying in the distribution centre but there is also lifting and carrying in shops as well as dealing with customers asking questions and handling money."
Lee believes it is time for Tesco to address the problem, which had been 'hiding in plain sight' for years.
She said: "In terms of equal worth to the company there really should be no argument that workers in stores, compared to those working in the depots, contribute at least equal value to the vast profits made by Tesco.
The retailer said it had not yet received any equal pay claims. "We are unable to comment on a claim that we have not received," a spokesman said.
Tesco said it had always been a 'place for people to get on in their career, regardless of their gender, background or education, and we work hard to make sure all our colleagues are paid fairly and equally for the jobs they do'.
This case follows similar claim against Asda and Sainsbury's which are currently being dealt with by the employment tribunal process.