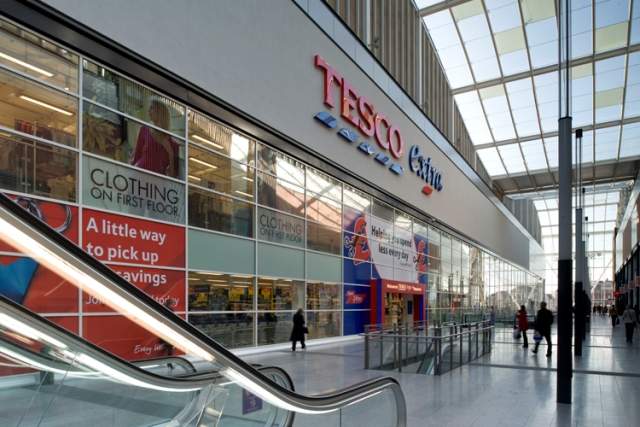 Tesco is set to introduce 'Colleague Shops' in all UK stores in an initiative to cut food waste, which is a major concern in the food industry.
The move will give Tesco employees an opportunity to take food approaching its expiry date, as a part of the company's wider work to prevent food from going to waste.
Tesco will provide dedicated storage areas and set up fridges in back-of-store staff rooms to safely store surplus food intended for employees.
Tesco promised to tackle food waste in its stores by March 2018 and last year the retailer introduced several initiatives to towards this goal. In May it launched resalable salad bags and a new style pump packaging for mushrooms to keep them fresher for longer.
Inviting employees to take advantage of taking food that is close to its expiry date but still good to eat for free is an additional part of Tesco's established approach to managing stock instore.
Currently, Tesco tries to predict and order the amount of food that it expects to sell in store, reduces the prices of products that are approaching their expiry date, and offers food that cannot be sold to local charities and community food groups.
Charities would still be offered the surplus food first, but, as Tesco revealed, charities don't always accept the food offered to them the left-over food will be available to employees.
Tesco's Head of Food Waste Reduction Mark Little said: "We want to do everything we can to make sure perfectly good food doesn't go to waste."
He added: "Our Colleague Shops are a win-win, providing an additional step to support our efforts to tackle food waste in our own operations, and offer colleagues an extra little help at the end of their shift."
Colleague Shops will be introduced to Tesco stores by the end of February. The surplus food will initially be made available for 1p before becoming free of charge in a few months' time.
While Tesco aims to be the first retailer to ensure that no food safe for human consumption will go to waste in its UK retail operations by the end of 2017/2018, Co-op is the first UK retailer to sell food past its 'best before' date in their initiative  to tackle food waste.
'Best before' date refers to the quality of the food, rather than its safety. Items past their 'best before' date can still be consumed however they might not meet the expected texture or flavour.