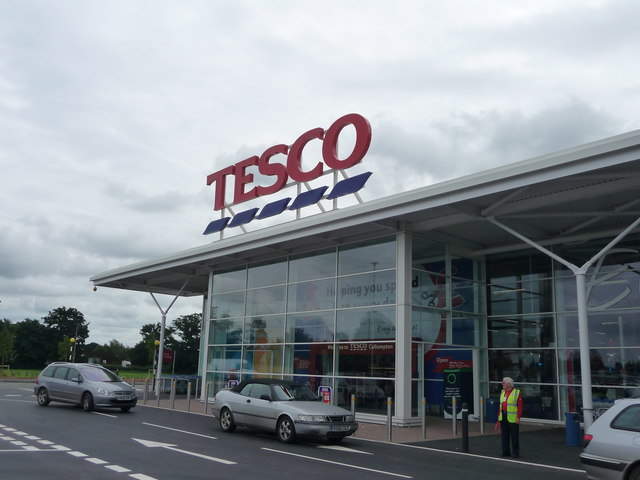 After it emerged last month that Tesco might be facing a £4 billion equal pay bill, the supermarket has become the first to reveal the gender pay gap between its employees ahead of the April deadline.
The retailer revealed a median gender pay gap of 8.7%, which is significantly less than the national average of 18.4% as calculated by the Office for National Statistics.
Tesco has been voluntarily sharing gender pay gap results every year since 2012; while government voted only for it to become mandatory in April 2017 the law that will become mandatory this April.
By law, all firms with more than 250 staff must report their gender pay gap to the government by 4 April.
Tesco's UK and Ireland chief executive Matt Davies said: "While we're pleased that our gender pay gap of 8.7% is significantly below the UK median, we want to close the gap altogether."
In the previous year, Tesco's gender pay gap was slightly better at 8.6%. Measured at the mean, the supermarket's gender pay gap was 12%, down from 14% in 2015-16.
Tesco's analysis of its pay data identified two key areas for its gender pay gap. According to the retailer, male employees are more likely to choose to work shifts at times which pay premiums, which reflects the time they work such as night shifts, bank holidays and Sundays.
If adjusted for the pay premiums, Tesco's median gender pay gap is just 2.7%.
However, Tesco admitted it employs a lower proportion of women in senior roles than men.
Davies said: "I'm pleased that we are making progress in this area and exceeded our own target of 25% women on the board by the end of 2017. But we know there is more to do when it comes to other leadership roles in our business."
Tesco pay quartiles reflect this imbalance of seniority. Its lower pay quartile comprised 32.4% men and 67.6% women, while its upper quartile consisted of 59.3% mend and 40.7% women.
Median bonus pay gap information for the retailer showed that men are paid 27% more than women, or 42.6% when measured at the mean.
According to chief financial officer at Tesco, Alan Steward, the gender pay gap regulations require the bonus calculation to be based on the actual hours worked without taking into account part-time working.
"When we analysed the bonuses of full- and part-time colleagues on an equivalent basis – that is, taking into account pro-rating for part time colleagues – the overall bonus gap was lower (7.1%) which is similar to our overall gender pay gap," he explained.
A clothing retailer, Phase Eight, has also revealed its gender pay gap. The company information reveals that hourly rate for women on average is 64.8% lower than that of male staff.
In a statement on the company's website, chief executive Benjamin Barnett said that he is 'confident that women and men are paid equally for doing the equivalent jobs' at Phase Eight.
"Whilst on first glance, our published gender pay gap figures suggest the average man has a higher hourly rate of pay, than the average female, this is misleading and does not reflect the true story and culture within the Phase Eight business," he said.
According to Barnett, the pay gap is a result of stores being staffed mostly by females, while their corporate head office staff, who are paid more, are split more evenly.
New Look also published a pay gap of 30%. New Look store employees represent 82% of the company's workforce, of which 91% are female.
John Lewis Partnership has reported a 13.9% mean pay gap across John Lewis and Waitrose businesses. Like New Look, it attributes this to a disproportionate low number of women taking senior roles. Only 40% of employees in higher pay tier of leadership are women, compared with 61% in junior workforce.
Charles Cotton, senior performance and reward adviser at the Chartered Institute of Personnel and Development (CIPD), said: "Some businesses may be concerned about reputational issues, which may be holding them back from reporting early."
He added: "They may be hoping that by waiting until the deadline and submitting at the same time as others that their results will get lost in the crowd."
So far only 1,047 firms have complied ahead of deadline, leaving another 8,000 to go.