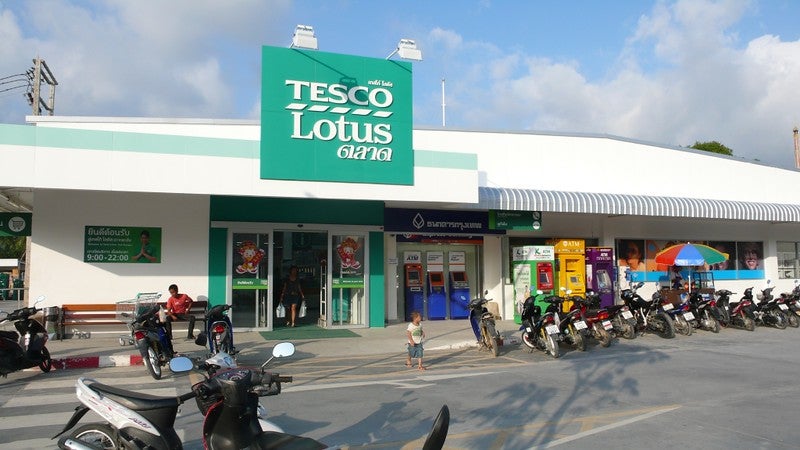 Tesco is set to face close scrutiny from a competition regulator in Thailand over the sale of its operations in the country.
The Financial Times reported that Thailand's Office of Trade Competition Commission chairman Sakon Varanyuwatana will likely impose fines or may even ban the deal if any laws are violated.
The deal is expected to be worth around $8bn-$9bn and is seen as one of the biggest M&A deals this year.
Sakon is quoted by the Financial Times as saying: "We have to consider the operation in 360° and study whether it would have any anti-competitive structure or behaviour after the merger or not.
"We have the authority to prohibit the merger or acquisition if we believe it will lead to a monopoly."
Last month, Tesco stated that it had commenced a review of its businesses in Thailand and Malaysia, which might include a possible divestment.
The retailer has close to 2,000 stores in Thailand, in addition to several shopping centres, and around 75 stores in Malaysia.
People with knowledge of the matter told the financial publication that family-owned groups Charoen Pokphand, Central Group, and TCC Group are likely to bid.
The company's revenue in Thailand is boosted by rental income derived from smaller retailers to whom it leases sites attached to its stores.
Goldman Sachs is advising Tesco on the possible sale.
It is not clear whether the British retailer would divest its large Thai and smaller Malaysian operations together or separately.