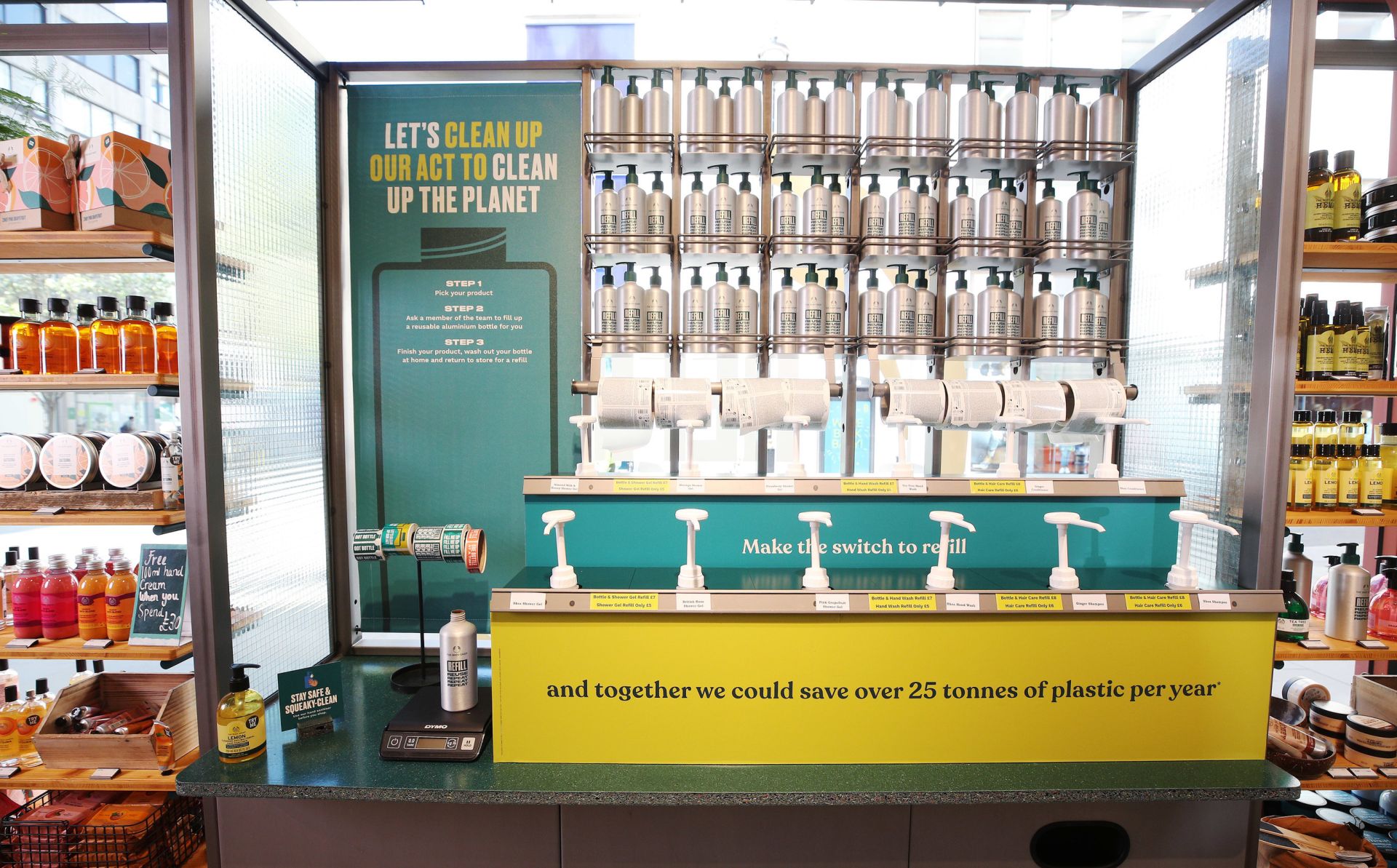 British cosmetics retailer The Body Shop is aiming to have all its product formulas registered with The Vegan Society's Vegan Trademark by the end of 2023.
Currently, around 60% of the beauty company's products are vegan.
The vegan certification process involves contacting and checking every supplier and each raw material manufacturer.
More than 3,700 raw materials of The Body Shop will be investigated and the entire product catalogue is to be tested to ensure 100% compliance.
The company has already started working on its commitment, which is a crucial step in its sustainability and environmental objectives.
Earlier this year, its vegan-certified White Musk fragrance and new body butters with the Vegan Trademark were relaunched.
The Body Shop global brand director Lionel Thoreau said: "Our decision to go 100% vegan is a natural next step for The Body Shop.
"Thanks to our founder Anita Roddick, we were the first beauty company to fight against animal testing in cosmetics, and the first major global beauty brand to use cruelty-free musk in our fragrances."
As part of this latest commitment, The Body Shop also announced plans to rollout refill stations to 500 stores worldwide by this year, and to 300 additional stores next year.
The cosmetic retailer will also expand its 'Return, Recycle and Repeat' in-store recycling scheme to 800 stores in 14 markets by the end of this year.
Thoreau added: "This, along with our global refill and in-store recycling programmes, makes The Body Shop a destination for ethically-minded customers."
"We want refills to become mainstream – easy and accessible to everyone. This is just our first step in a five-year plan to roll out refill stations across the globe."
Founded in 1976, The Body Shop's campaign against animal testing in cosmetics began in 1989.