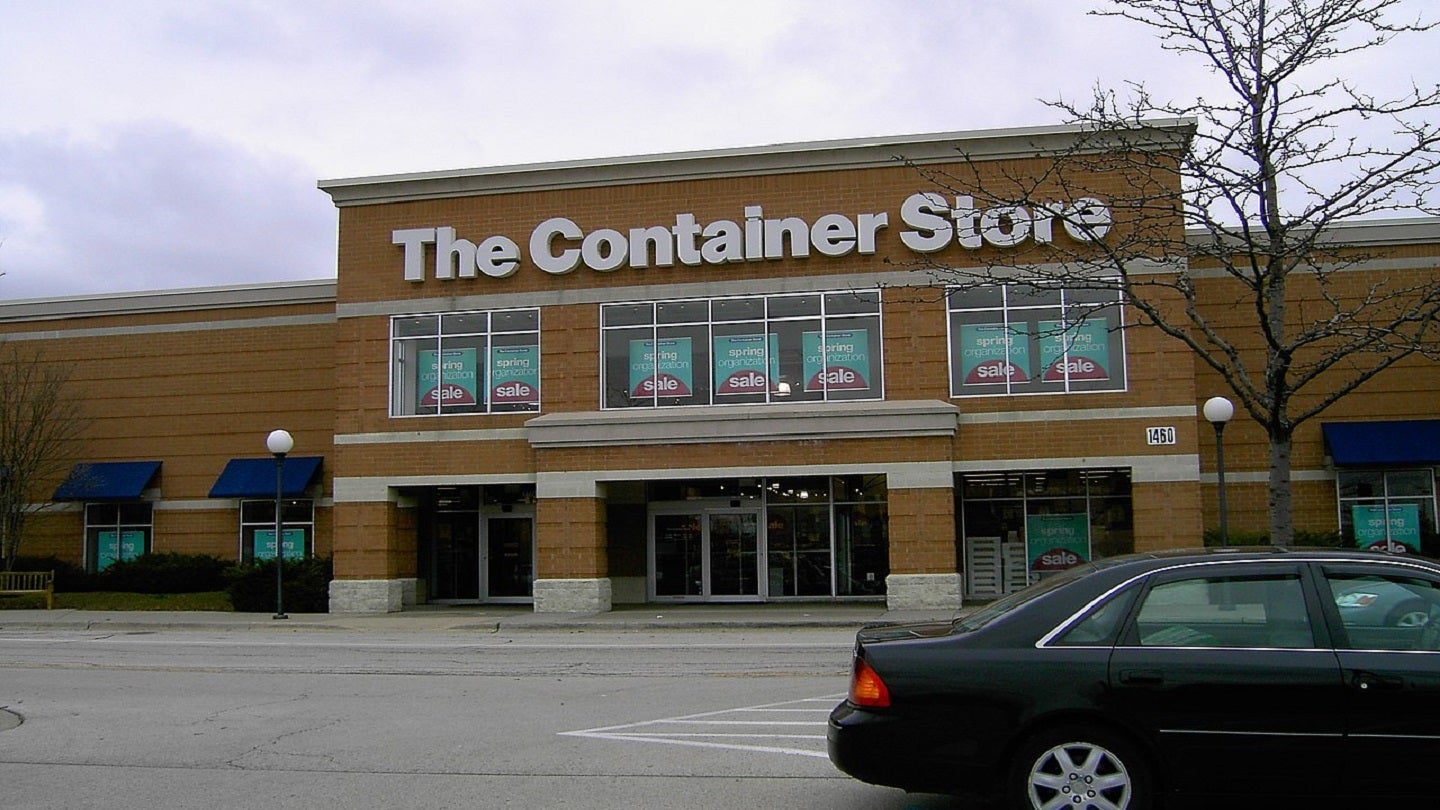 Speciality retail chain The Container Store Group (TCS) has reported that its consolidated net sales for fiscal year (FY) 2022 declined 4.3% to $1.05bn.
During the FY ending 1 April 2023, the retailer's comparable store sales dropped 3.7%, as general merchandise categories registered a decline of 6.4%. Its online sales fell 1.1% compared to FY21.
Net sales for the TCS segment also decreased by 3.1% to $991.4m in FY22.
The retailer's consolidated gross margin for FY was 57.4%, a drop of 80 basis points from FY21.
It recorded a net loss of $158.9m in FY22 compared to a net income of $81.7m a year ago.
TCS' adjusted earnings before interest, taxes, depreciation and amortisation (EBITDA) for FY22 was $115.4m from $159.0m in FY21.
In the fourth quarter of FY 2022, the retailer's consolidated net sales also dropped 15.0% to $259.7m compared to the corresponding period in fiscal 2021.
Comparable store sales for the quarter were down 13.1% and its online sales also decreased 6.2% against the same period a year ago.
TCS also reported a net loss of $189.2m in Q4 FY22 against net income of $23.2m in Q4 FY21.
During the quarter, the retailer opened two new stores. This led to the company ending the quarter with 97 stores compared to 94 on 1 April 2022.
TCS chief executive officer and president Satish Malhotra said: "Excluding the impact of goodwill impairment, we ended the year with a fourth quarter performance in line with our expectations, especially in light of the continued macro-related headwinds that have negatively impacted customer traffic trends.
"Despite the backdrop, we maintained our focus on positioning The Container Store for long-term profitable growth and market share gains. We successfully launched five noteworthy, large-scale programs that are expected to support future growth, including launching The Container Store Custom Spaces branding and Preston product offering, introducing new product categories to give customers a compelling reason to shop, significantly improving our e-commerce experience, relaunching our Organised Insider loyalty program and opening new small format stores in key markets."
For FY23, TCS expects its consolidated net sales to be in the range of $885m – $900m. It also expects its comparable store sales to decline mid to high teens.
The retailer also revealed plans to open six new stores in FY23.