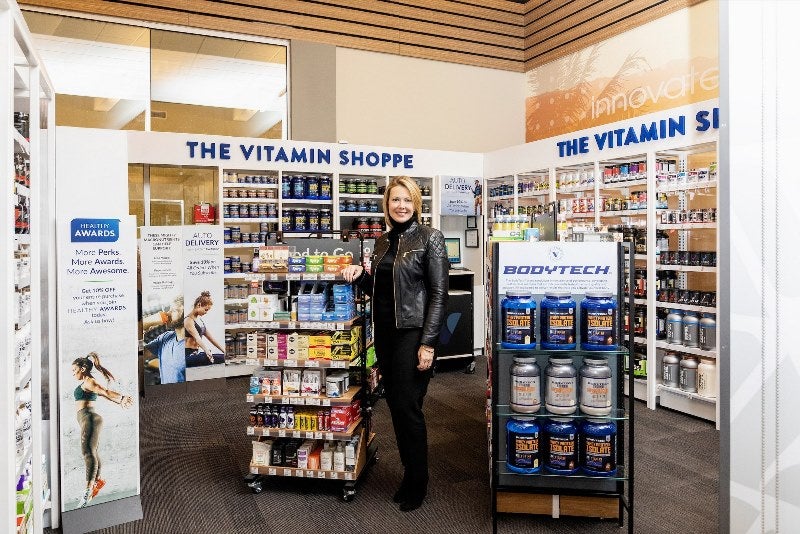 US-based omni-channel nutritional products specialty retailer The Vitamin Shoppe has partnered with US fitness chain LA Fitness to open new in-gym shops.
Under this partnership, The Vitamin Shoppe locations will open inside LA Fitness health clubs.
The new locations offer a merchandise collection of more than 900 stock keeping units (SKUs) that consist of around 90 major health and wellness brands.
It also features the retailer's BodyTech, BodyTech Elite, True Athlete, and ProBioCare brands.
The Vitamin Shoppe CEO Sharon Leite said: "We are thrilled to bring The Vitamin Shoppe experience directly into LA Fitness locations. These shops provide the health-conscious members of LA Fitness easy access to their favourite sports nutrition and supplement products, as well as the exceptional expertise and guidance of our health enthusiasts.
"This initiative represents an innovative new channel of distribution for The Vitamin Shoppe with great potential for growth and we look forward to a productive partnership with LA Fitness."
Based in Secaucus, New Jersey, The Vitamin Shoppe has already opened nine locations within the LA Fitness chain since November. These 300ft² locations, located in New Jersey, New York and Florida, are directly operated by the company.
The specialty retailer has offered a 10% discount for new customers who initially enrolled for The Vitamin Shoppe's Healthy Awards loyalty programme in an LA Fitness gym.
The Vitamin Shoppe is a subsidiary of Franchise Group.
The company operates over 750 retail stores under The Vitamin Shoppe and Super Supplements banners. Products are also sold online.