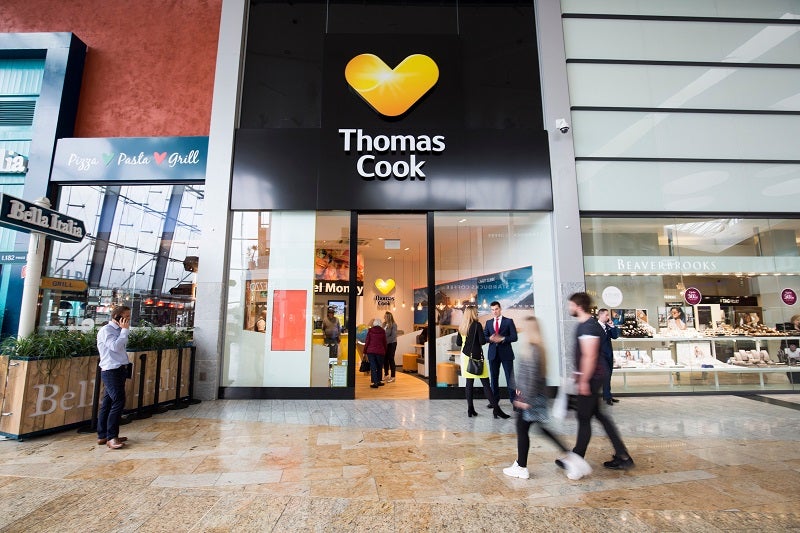 The official receiver and KPMG special managers have today announced that the UK's largest independent travel agent Hays Travel Limited has acquired the entire UK retail estate of Thomas Cook .
The acquisition will see Hays Travel own 555 Thomas Cook locations and the re-employment of a 'significant number' of former Thomas Cook retail employees, who were made redundant after the official receiver was appointed as liquidator on 23 September 2019.
Hays Travel revealed that it has already employed 421 former Thomas Cook personnel since the appointment of the official receiver last month and has further offers remaining to former employees.
Official receiver David Chapman said: "I am pleased to announce we have reached an agreement with Hays Travel to acquire Thomas Cook's entire UK retail estate, comprising 555 stores across the country. This represents an important step in the liquidation process, as we seek to realise the company's assets."
KPMG partner and Thomas Cook retail division joint special manager Jim Tucker said: "This is an extremely positive outcome, and we are delighted to have secured this agreement. It provides re-employment opportunities for a significant number of former Thomas Cook employees and secures the future of retail sites up and down the UK high street.
"We are pleased to have achieved this in a short time frame and in the context of a complex liquidation process, which is testament to a lot of hard work from a number of parties. Over the weeks ahead, we will work closely with Hays Travel and landlords to ensure a smooth transition of the store estate."
Hays Travel Limited managing director and group chair John and Irene Hays said: "Thomas Cook was a much-loved brand employing talented people. We look forward to working with many of them."
Thomas Cook collapsed last month, leaving around 9,000 UK staff redundant and more than 150,000 holidaymakers stranded abroad. Since then, all holidaymakers have been flown back under the UK's largest ever peacetime repatriation operation run by the UK's Civil Aviation Authority .
Analysts comment on Thomas Cook UK retail estate acquisition
GlobalData head of R&A, travel & tourism Nick Wyatt said: "Not many of us saw this deal coming but it is welcomed news for the high street. It is a bold move on Hays' part but Thomas Cook is a cherished brand with an established customer base, and if Hays has negotiated well, the move may just pay off.
"Much will depend on the terms of the deal. As this is breaking news, we don't yet know the cost of the deal – what terms can be agreed with landlords for example – but this was most certainly a buyer's market situation. So Hays should have been able to negotiate favourable terms.
"Thomas Cook's demise was the result of a multitude of factors, but at the core was a mountain of debt that was just too costly to service. Group revenue was £9.6 billion for FY2018, so there is still demand for some of the company's services.
"Hays should be able to operate without the millstone of debt around its neck. And the publicity around the Thomas Cook collapse may even spur people to seek out ATOL protected package holidays for peace of mind, which will play into Hays' hands.
"The deal is not, however, without peril. It will have to conduct a review of store locations and operations, and there may be a need for a rationalisation at some point – particularly in areas in which Hays already has a strong presence. Hays will also need to make sure it invests in digital trends as competitive online threats to a large store network are legion."