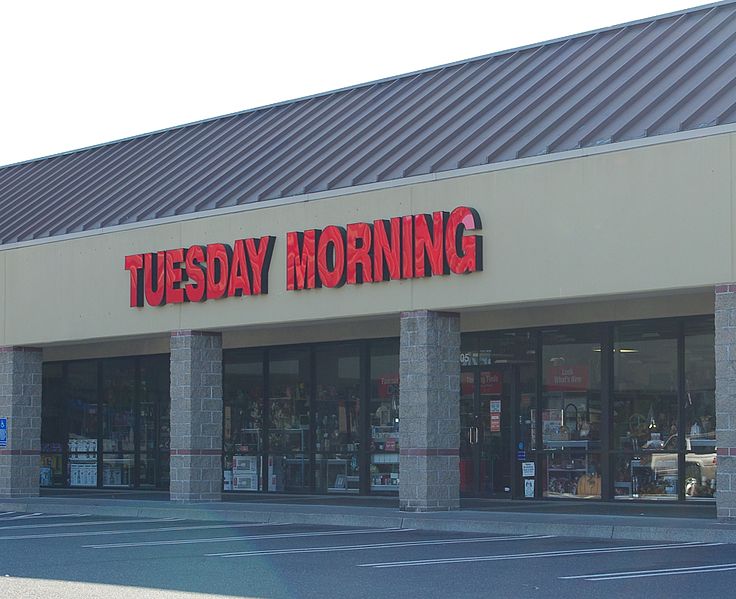 Original off-price retailer Tuesday Morning has filed for chapter 11 bankruptcy protection in response to pressure inflicted by coronavirus pandemic.
The retailer filed the voluntary petitions in the US Bankruptcy Court for the Northern District of Texas – Dallas Division.
The process will enable the retailer to lower outstanding liabilities, improve its financial position and emerge stronger by later 2020.
Tuesday Morning chief executive officer Steve Becker said: "The prolonged and unexpected closure of our stores in response to Covid-19 has had severe consequences on our business.
"Prior to the pandemic, we were gaining momentum in our merchant organisation, growing our vendor base and improving brands, assortment and value for our customers, while investing in our technology and corporate leadership team.
"However, the complete halt of store operations for two months put the Company in a financial position that can be effectively addressed only through a reorganisation in Chapter 11."
The company also secured the commitment to provide $100m from its existing lender group in debtor-in-possession (DIP) financing to continue operations during the reorganisation process.
Additionally, the retailer expects to close approximately 230 of its 687 stores.
The decision for closure is taken following comprehensive store-by-store analysis. It will implement the closings in a phased manner over the summer.
Tuesday Morning has also sought for bankruptcy court approval to close at least 132 underperforming locations in the first phase.
Meanwhile, the retailer has re-opened over 80% of its existing store footprint after closing them due to coronavirus pandemic.
It also expects to continue reopening stores in the next few weeks.