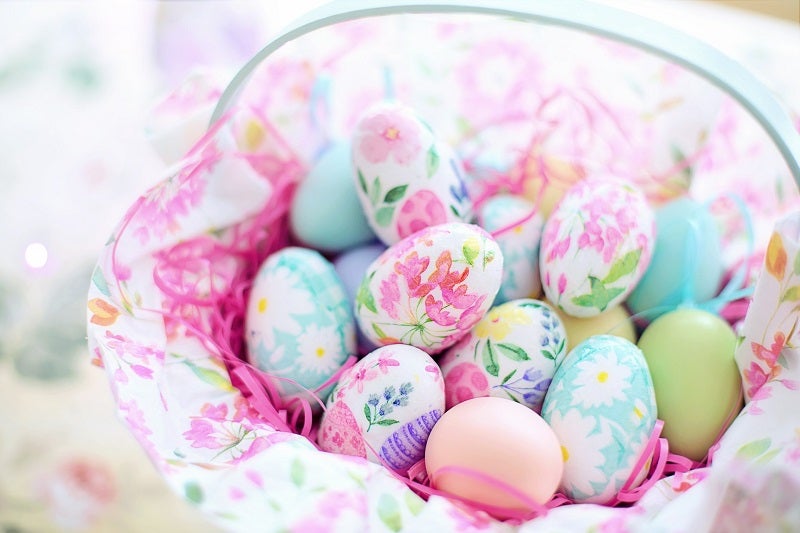 Easter spending in the UK is predicted to rise by 0.5% to £1.7bn in 2019, according to a GlobalData report.
GlobalData analysts attribute the increase to gifting, which is predicted to rise by 0.8%. They add that although Easter is traditionally characterised by indulgent chocolate eggs, the continued rise of the health and wellness trend will give retailers new opportunities this year, with alternative Easter eggs marketed towards more health-conscious consumers and contributing a small boost in spending.
GlobalData retail analyst Zoe Mills said: "The continued shift in dietary habits has seen a number of consumers turn away from dairy and gluten, encouraging retailers and brands to improve the level of choice in vegan and free-from Easter eggs. This range diversification will help offset a potential decline in chocolate egg sales led by changing consumer dietary requirements and preferences.
"Furthermore, we are also seeing that within the Easter egg category retailers are expanding ranges to satisfy different tastes. The Wyke Farms Cheaster Egg is a cheese Easter egg appealing to those with less of a sweet tooth."
Mills continued: "In the past, we have seen non-food specialists getting involved in more traditional food-based occasions, for example, health and beauty specialists selling Christmas advent calendars. This move has been hugely successful and as such we are now seeing more retailers make this same step in Easter gifting. Brands such as Revolution (make-up), Playmobil (toys) and Smiggle (stationery) are producing alternative Easter gifts to chocolate eggs to appeal to older audiences or to health-conscious parents wishing to avoid sweet treats for the occasion."
Cards and gift wrap are expected to be the worst-performing category for UK Easter 2019 spending, predicted to decline 0.9% on last year. GlobalData said that due to fewer consumers sending Easter cards; retailers must focus on gift wrap and gift bags, to profit on the better performing gifting category to control sale losses for cards and gift wrap.
"We are seeing fewer consumers send cards across a number of different occasions including birthdays and religious occasions such as Christenings, and Easter is not immune to this trend. The perceived lack of value in these items since they are often thrown away soon after the event means that consumers do not think buying cards is worthwhile, especially when coupled with rising stamp costs and environmental concerns," concluded Mills.