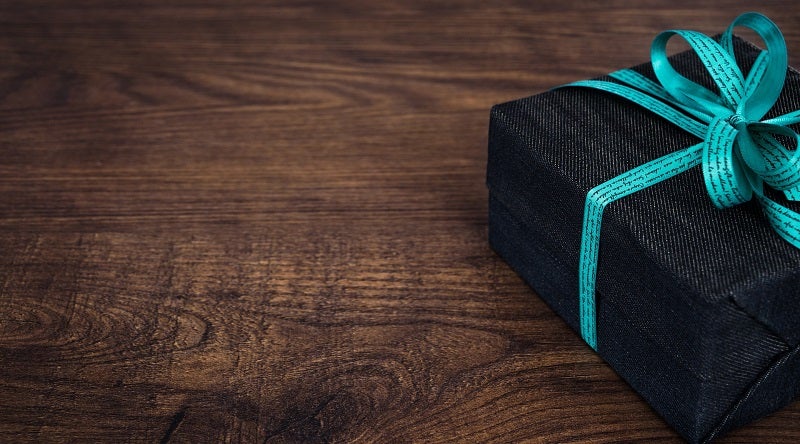 UK shoppers have been predicted to spend £653m on Father's Day this year, less than half of the amount spent on Mother's Day, according to a report by GlobalData.
However, the report revealed that Father's Day 2019 will experience higher growth than Mother's Day, with spend predicted to increase by 1.0% (£6.2m).
All retail categories connected with Father's Day are expected to grow this year. Cards and gift wrap are forecast to be the best-performing category, with a 1.4% increase in spend on 2018. This finding is similar to Mother's Day 2019, where cards and gift wrap were also predicted to be the best performing category, with a 1.2% forecasted increase.
GlobalData retail analyst Zoe Mills said: "With the seasonal events calendar relatively clear compared to earlier this year with Mother's Day falling close to Easter and World Book Day, retailers have focused promotional displays on Father's Day, giving customers more opportunity to shop. Cards and gift wrap will see a slight slowdown in growth, but growth in this category will outstrip Mother's Day and Valentine's Day, highlighting the opportunity for non-card specialists to include these items in their Father's Day ranges."
The report also found that though the gifting market is significantly smaller for Father's Day, compared to Mother's Day, the upcoming occasion is forecast to grow marginally to reach £352.7m in 2019.
Card Factory is among the retailers expanding their seasonal gifting ranges giving shoppers more variety to purchase low-value gifts.  Online retailers such as Moonpig are also cashing in on Father's Day by offering consumers convenient and affordable opportunities to celebrate the occasion without the added fuss of handling the gifts directly. Personalisation, a feature heavily associated with the retailer, has declined by 0.5 percentage points from 2018, with 20.9% of shoppers having purchased a personalised card.
Mills concluded: "Gifting retailers are showing more sensitivity to customers who are not partaking in the occasion. Marks & Spencer, Superdrug and Menkind have emailed subscribers ahead of the event to ascertain if they want to receive communications promoting ranges. Retailers are acting sensitively to ensure their customers are not receiving unwanted communication but this has also resulted in consumers being more aware of the event ahead of time.
"This is a relatively new retail trend, but many retailers have already applied greater sensitivity around occasions and we expect to see more following suit in future especially around events such as Valentine's Day which can be a sore spot for those without a significant other."