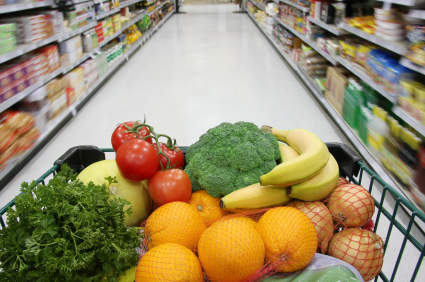 Food sales in the UK have been increasing in January, recording the highest total average growth since 2012, despite it typically being a slower trading month for retailers.
According to a BRC-KPMG Retail Sales Monitor covering the four weeks between 31 December 2017 and 27 January 2018, food sales increased 2.9% on a like-for-like basis over the three months to January, and 4.1% on a total basis.
This remains above the 12-month total average growth of 3.7%, the highest since November 2012.
Joanne Denney-Finch, Chief Executive of IGD, said: "Food and grocery sales stayed resilient this month, maintaining the trend from 2017. This is in spite of the tradition in January for people to cut back on indulgences. From our research, 85% of shoppers claim to be trying to improve some aspect of their diet.
The strong sales contributed to a UK retail sales increase of 0.6% on a like-for-like basis and 1.4% on a total basis.
Paul Martin, Head of Retail at KPMG, said: "January typically presents retailers with a tough gig persuading shoppers to spend in what is a cash-strapped month for most. With that in mind, 1.4% growth – or 0.6 % on a like-for-like basis – has to be seen as a success, albeit food sales continue to be the driver of this growth."
The report released on 6 February also showed that in-store sales of non-food items declined 2.9% on total basis and 3.6% on a like-for-like basis. On a 12-month basis, the total decline was 2.3%.
Non-food sales in the UK decreased 1.2% on a like-for-like basis and 0.6% on a total basis. This is below the 12-month total average decrease of 0.1%, the first 12-month average decrease since September 2009.
Online sales of non-food products grew 5.3% in January; this is below the 3-month and 12-month average of 6.6% and 7.8% respectively. Online penetration rate increased 22.2% in January 2018.
Helen Dickinson OBE, Chief Executive of British Retail Consortium said: "The persisting tough trading environment played out at the start of the year with a mixed set of trading updates and subsequent announcements. Sales as well as profits are seemingly harder to come by.
She added: "Against this challenging back-drop, 2018 didn't have a bad start during what is traditionally a lean month, with sales creeping up in line with the year's average."