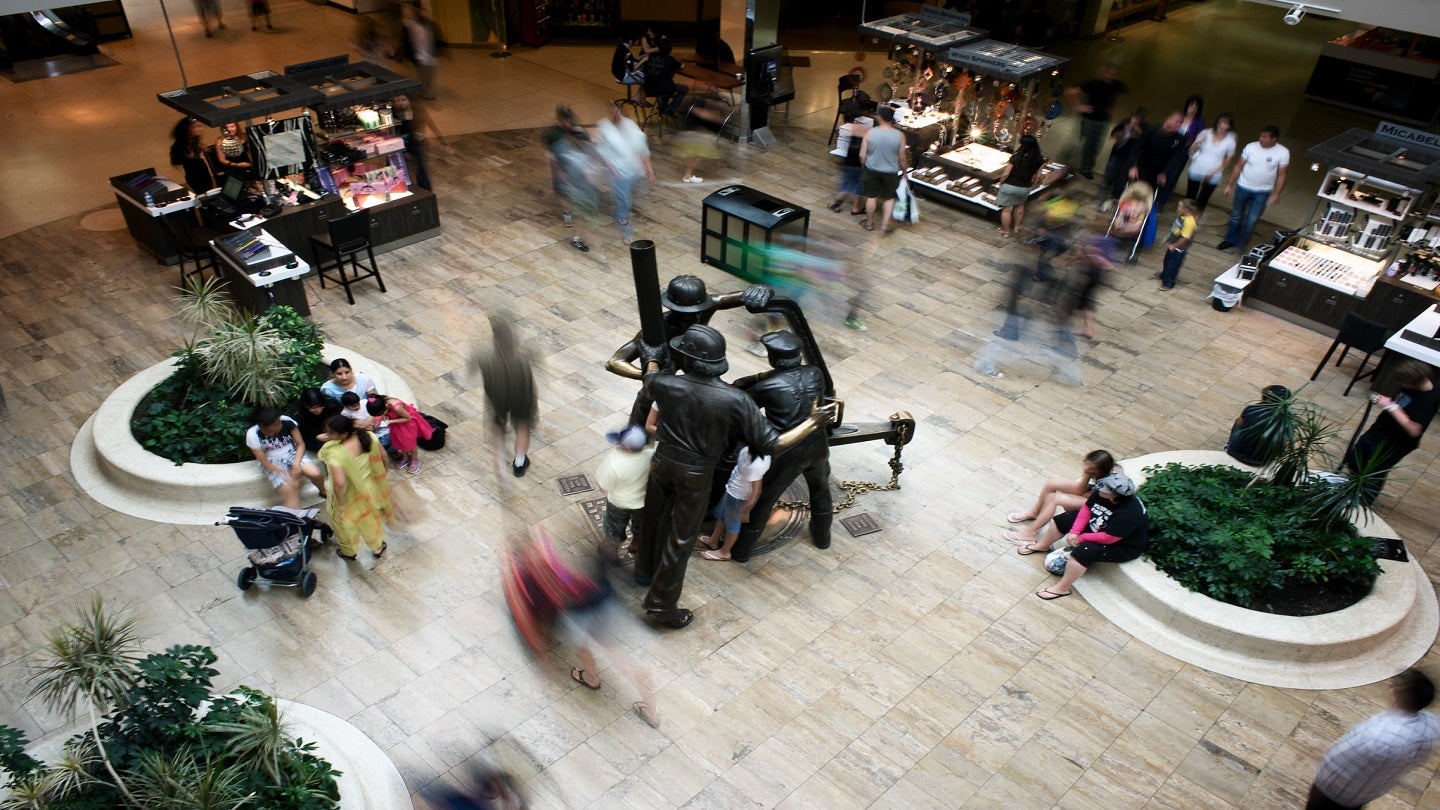 Total retail footfall in the UK increased by 10.4% last month on a year-on-year basis (YoY), according to data from the British Retail Consortium (BRC) and Sensormatic IQ.
Retail footfall for the month declined by 2.1% from January and worse than the three-month average increase of 12.8%.
During the month, High Street retail footfall increased by 17.8% YoY and declined by 2.4% from the previous month.
This was behind than the three-month average increase of 18.4%.
UK shopping centres recorded a 11.7% YoY growth in footfall for February, which was 0.7% lower than January but better than the three-month average rise of 11.3%.
On a regional basis, Wales registered the highest growth, with footfall at 14.9%.
Scotland and Northern Ireland registered 14.5% and 12.7% increases in footfall respectively, while England posted the lowest footfall increase at 11.8%.
In addition, total UK retail footfall for last month was 8.8% lower than in February 2019.
BRC chief executive Helen Dickinson said: "Growth in footfall slowed this month after the rush of Christmas shopping and January sales.
"Some people are making fewer visits as the cost of living continues to bear down ahead of the April energy price rise.
"Despite this, high streets continue to show the biggest improvement compared to last year, when concerns around Covid kept people away from town and city centres.
"Footfall at retail parks suffered as customers switched back to shopping centres and high streets, which are being buoyed by returns of the office commute.
"Consumer demand remains fragile, owing to the ongoing cost of living crisis and weak consumer confidence.
"Many retailers are investing in their store experience, and all continue to support customers with the cost of living.
"But it is vital that government does not burden the retail industry with additional regulatory costs that hinder investment."