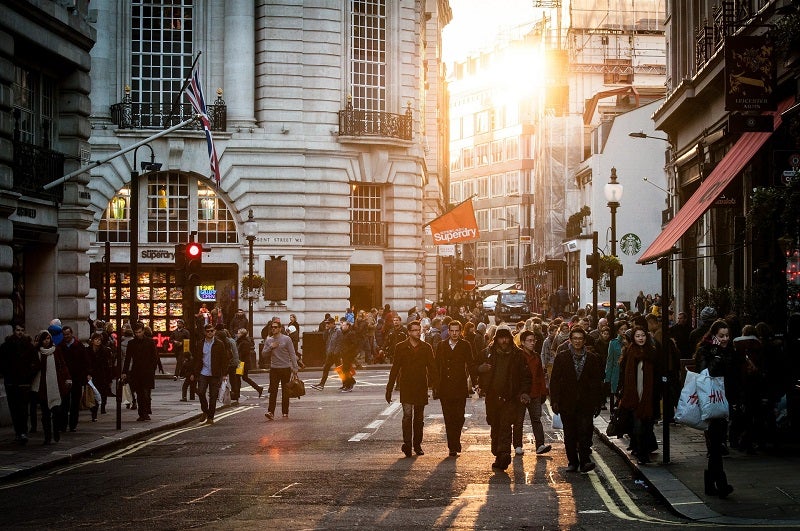 UK March retail sales have received an unexpected boost, with first quarter (Q1) sales up by 1.6% from the fourth quarter (Q4), according to the latest retail sales figures from the Office for National Statistics (ONS).
The figures revealed that the quantity of goods bought in all stores, excluding department and household goods stores, increased in the three months to March 2019. Year-on-year sales quantities for March 2019 rose by 6.7%, the highest since October 2016, with retailers attributing it to the milder weather conditions.
Food stores and non-store retailing provided the largest increase for the monthly growth rate in the quantity bought, which increased by 1.1%. Online sales rose to 18.6% from 18.1% in February 2019.
Department stores were the only store type to experience a decrease in the quantity bought when compared with March 2018, falling 0.3%. The news follows UK business organisation the Confederation of British Industry (CBI) survey revealing UK March retail sales had fallen by 18% in the fastest reduction in 17 months.
Yomdel founder and CEO Andy Soloman said: "Extremely positive signs for a sector that has struggled to keep its head above the water of late due to a combination of escalating ground rents, business rates and a swing in consumer preference towards the convenience of online shopping.
"That said, the online shopping sector continues to grow in size where its proportion of all sales is concerned. While the bricks and mortar space has enjoyed some positive growth, it's important it doesn't rest on its laurels and continues to innovate and evolve to appeal to the ever-changing taste of the modern day consumer. The traditional department store is particularly in danger of losing relevance on the high street as the only store type to see a decrease year on year.
"However, all in all with yesterday's inflation numbers being so positive, almost full employment, low mortgage rates and wage growth buoyant, these inspiring retail sales numbers further contribute to what can only be described as a sound economic base."
Analysts predict consumer spending dip
GlobalData retail analyst Emily Salter said: "Physical stores held up better than the online channel in March, bolstered by consumers purchasing items for Mother's Day in stores due to shoppers making last-minute purchases and the nature of the main products bought, especially flowers and chocolates.
"Looking ahead, consumer sentiment remains highly negative despite a slight rise in March versus February. The potential extension of the Brexit deadline to 31st October 2019 is likely to constrain consumer spending on non-essential goods throughout the period, in particular due to concerns surrounding inflation. In the short term, the school Easter holidays will drive footfall to stores in April, but the good weather predicted over the Easter weekend is likely to provide more of a boost to leisure rather than retail spending."