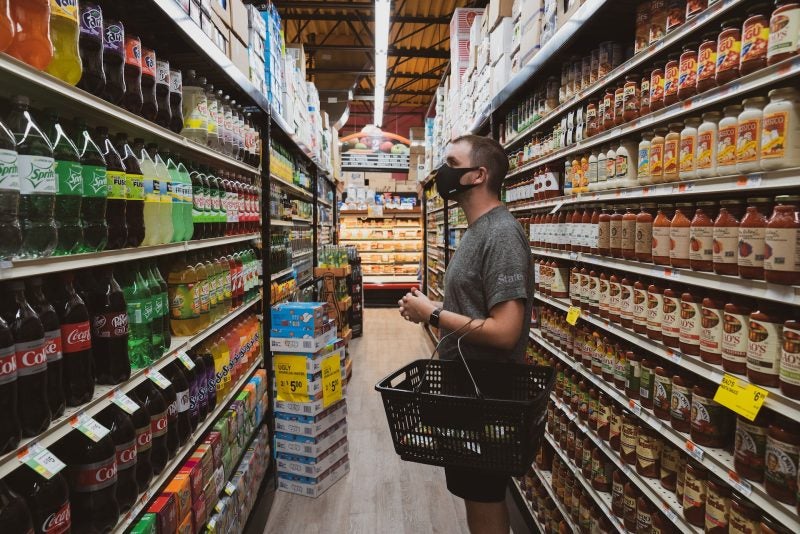 Sales volumes in the UK have bounced back this month after declining in November, according to the Confederation of British Industry's (CBI) latest monthly Distributive Trades Survey.
During the month, retail sales grew 11% compared to a decline of 19% in November.
Retailers expect sales to decline again to 17% in the year to January.
The UK's sales volumes dropped 3% for the year of the time, but the figure is expected to be in line with seasonal norms with a growth of 2% next month.
In the year to November, online retail sales fell 22% and the trend is expected to continue next month with a decline of 34%.
Wholesale sales volumes dropped 14% in December and are expected to further drop to 33% in January.
Orders placed upon suppliers also decreased to 21% in December but improved slightly from last month's figure of 32%.
CBI principal economist Martin Sartorius said: "It's encouraging to see retail sales surprise by growing this month, but any festive cheer is expected to be short-lived. Retailers are bracing themselves for the chill winds that will blow through the sector this winter, with consumer spending set to be hit hard by high inflation in 2023.
"The decision by the UK Government to freeze business rates from April provides some welcome relief to the retail sector. However, retailers also need to see long-term sustainable growth measures from the Government to encourage investment and address ongoing labour shortages."
The survey was conducted on 138 companies, 50 of which were retailers.