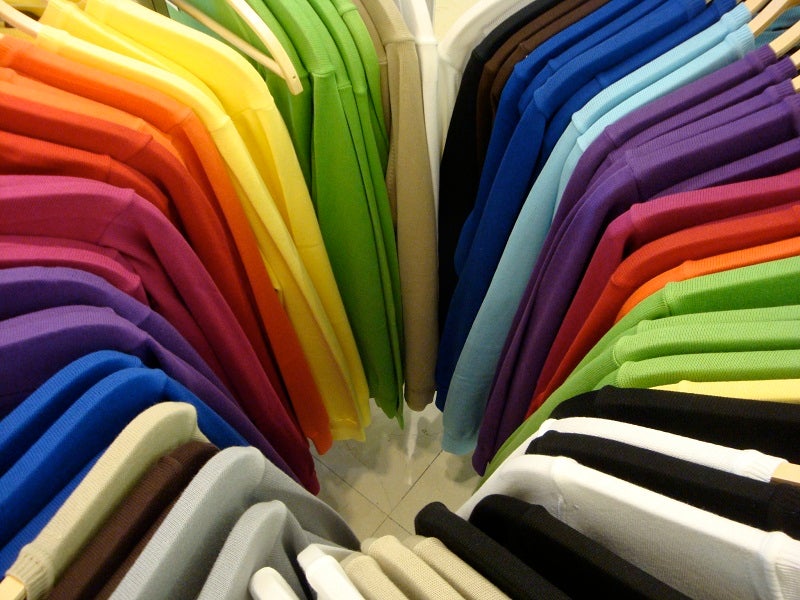 Major UK retailers are failing to commit to sustainable fashion practices, according to a report by the Environmental Audit Committee (EAC), a House of Commons select committee.
The EAC named JD Sports, Sports Direct, TK Maxx, Amazon UK, Boohoo and Missguided as the "least engaged" retailers.  The six companies had not signed up to the Sustainable Clothing Action Plan (SCAP) to reduce their carbon, water and waste footprint, or the Action, Collaboration, Transformation (ACT) labour rights and living-wage agreement.
The audit also found that none of these retailers uses organic or sustainable cotton, only Boohoo and Sports Direct use recycled materials, and only TK Maxx offers an in-store take back service.
Missguided is the only retailer of the six found to be a member of the Ethical Trading Initiative (ETI).
EAC chair Mary Creagh MP said: "We want to see a thriving fashion industry that employs people fairly, inspires creativity and contributes to the economic success of the UK. It is shocking to see that a group of major retailers are failing to take action to promote environmental sustainability and protect their workers.
"By publishing this information, customers can choose whether they want to spend money with a company that is doing little to protect the environment or promote proper wages for garment workers. We hope this motivates underperforming retailers to start taking responsibility for their workers and their environmental impact."
Sustainable fashion: how "engaged" are UK retailers?
The "least engaged" retailers plus ten other UK fashion retailers, including Marks and Spencer (M&S), ASOS and Next, were initially contacted by the EAC in autumn 2018 about their work in  sustainable fashion.
Debenhams, Arcadia Group and Asda Stores were branded as "moderately engaged" and ASOS, M&S, Tesco, Primark and Burberry as "most engaged."
Nottingham Trent University sustainable design and  consumption professor Tim Cooper said: "Consumers appear increasingly concerned by the negative environmental and social impacts of clothing. The EAC's interim report will help them to support the companies that are making the greatest effort to reduce their negative environmental and social impacts.
"One notable feature of the report is that some of the companies judged to be 'most engaged' are associated with fast fashion. Unfortunately, reductions made in the environmental impact per tonne of clothes in recent years have been offset by a continued growth in sales. Fashion retailers urgently need to develop business models that allow them to maintain profit while reducing the tonnage of new garments produced and sold each year."
UK Fashion and Textile Association (UKFT) CEO Adam Mansell said: "The environmental impact of the fashion industry is an enormous problem and it is clear that these retailers must do more to mitigate the negative impact. Some major retailers are making great strides in the right direction but it is not going to change overnight.
"We believe it requires a collaborative approach: UKFT is committed to working with retailers and manufacturers in sharing best practices and fostering a long-term sustainable solution.
"We also actively encourage consumers to think very carefully about the volume and frequency of the clothing they buy, how they are made and what happens when they are no longer wanted. The consumer will need to accept that buying new clothes every few weeks or each season has an impact – in whatever conditions the goods are made."