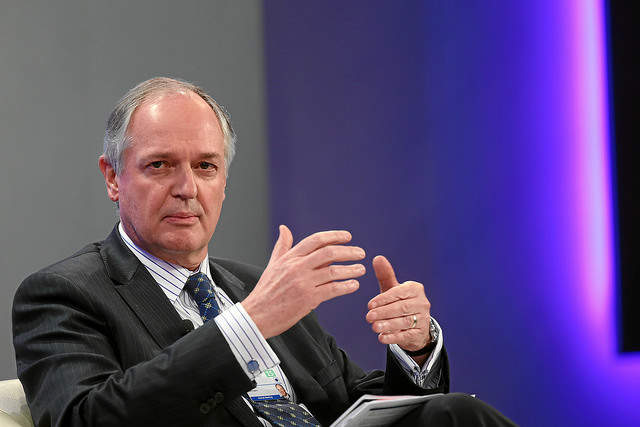 Unilever CEO Paul Polman has warned that reversion to World Trade Organisation (WTO) rules following Brexit would be the "worst case scenario".
With the company currently deciding whether to pick the UK or the Netherlands as the location of its sole corporate headquarters, Polman said that it would be a "real shame" for the UK to trade under WTO terms and the government needs to opt for "the best outcome for the UK and Europe".
"In the end I hope that common sense prevails," he added.
Unilever needs to decide whether to pick London or Rotterdam for its headquarters by the end of this quarter. This decision would mean that the company would keep its dual stock market listing and maintain both Dutch and UK corporate governance code, but its legal base would be simplified by not having to be registered, or hold shareholder meeting in two different countries.
While Polman insisted that "Brexit is not a factor" in the headquarter decision "for the next 30 to 50 years", the tension around the UK's withdrawal from the EU has resulted in the multinational review of the group's headquarters becoming highly politicised.
A third of the goods Unilever makes in the UK are exported, which feeds into the company's discussions with the Government about trade borders.
Polman said that Unilever had held constructive discussions with the UK and Dutch governments about the best outcome for its review.
Last year the Dutch government proposed lowering the country's corporation tax and scrapping dividend withholding tax. Commentators argued that Dutch move was a clear attempt to win over Unilever.
The company recorded an unexpected end-of-year sales increase of 4% in the fourth quarter of 2017 to take full year sales up by 3.1%.
Unilever's total annual turnover grew by 1.9% to €53.7 billion, and a cost-cutting strategy has helped deliver savings of €2 billion.