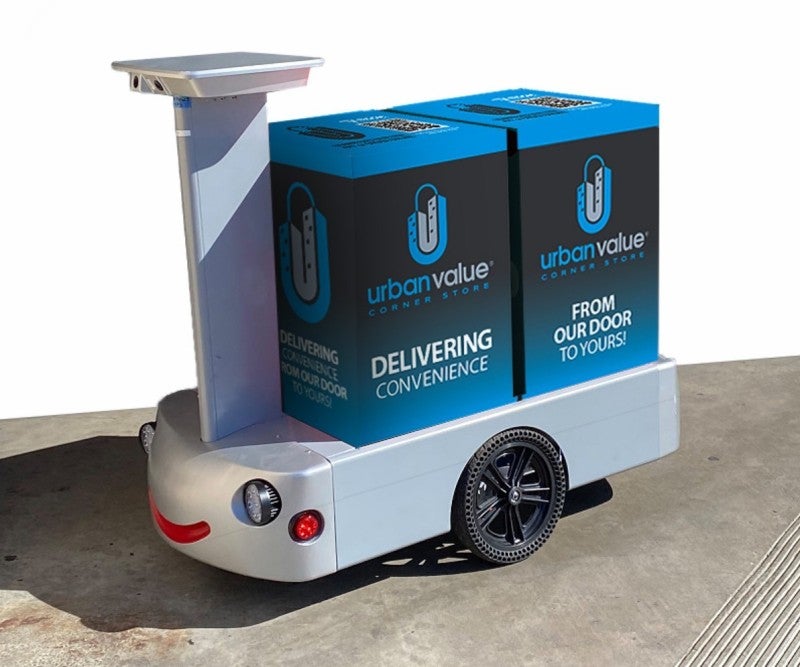 E-commerce platform Vroom Delivery and last-mile delivery robot operator Tortoise have partnered with US-based convenience retailer Urban Value Corner Store to launch a robot grocery delivery service in Dallas.
The Tortoise Cart can travel at around 3mph to ensure safe navigation around people, cars, pets and other obstacles.
The remotely piloted cart is designed to carry more than 100lb of goods in sealed containers, which the operator can open after the cart has arrived at its destination.
Tortoise co-founder Dmitry Shevelenko said: "We are thrilled to be working with Urban Value, a leading convenience store chain in downtown Dallas, on a pilot deployment in the coming months."
Urban Value will initially trial the delivery service in downtown Dallas over the coming months.
It will deliver products ranging from grocery staples such as milk and eggs to beverages, ice cream and other snacks within an hour.
Human drivers will also deliver alcohol and tobacco.
The programme may be expanded across the Dallas-Fort Worth Metroplex depending on the outcome of the pilot.
Urban Value CEO Steve McKinley said "We are very excited to pilot this first-in-market contactless shopping opportunity.
"I expect that this technology, combined with our diverse product offering, will provide downtown Dallas residents and office staff [with] a much more convenient shopping experience."
The fully electric Tortoise Cart is designed to eliminate traffic issues and provide contactless, zero-emission and reasonably priced home delivery.
Vroom Delivery CEO John Nelson said: "In addition to the obvious contactless and environmental benefits, what we like about this concept is that this is also a very affordable solution for both the store and the consumer, significantly lowering the average cost of delivery."
Customers can currently start ordering from Urban Value for home delivery through the Vroom platform.