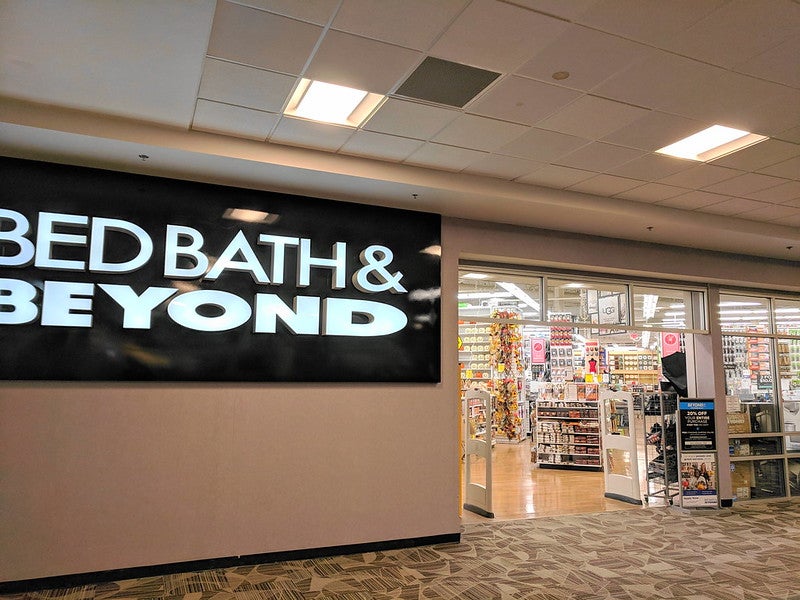 US domestic merchandise retail chain Bed Bath & Beyond is set to lay off 500 employees from its workforce.
The move is part of the company's strategic restructuring programme, which includes a reduction in management positions across the business.
It is also conducting a complete review of its business to drive efficiency and effectiveness.
The programme also includes the reorganisation and simplification of its field operations, as well as outsourcing of several functions.
The retailer is planning to rebuild the business and emphasis on core markets and initiatives that enhance customer experience, drive sales, and position the company for long-term success.
If implemented successfully, the overall restructuring programme is expected to reduce annual SG&A expenses by approximately $85m.
Bed Bath & Beyond president and CEO Mark Tritton said, "We are announcing extensive changes today to right-size our organisation as part of our efforts to reconstruct a modern, durable business model.
"We do not take this action lightly but, while difficult, these measured and purposeful steps are necessary. This will reset our cost structure, allowing us to re-invest where it matters most to our customers, to re-establish our authority in the Home space."
Headquartered in New Jersey, US, Bed Bath & Beyond sells a wide assortment of domestic merchandise and home furnishings.
Earlier this month, Bed Bath & Beyond entered a definitive agreement to divest its PersonalizationMall.com business to 1-800-FLOWERS.COM for $252m.