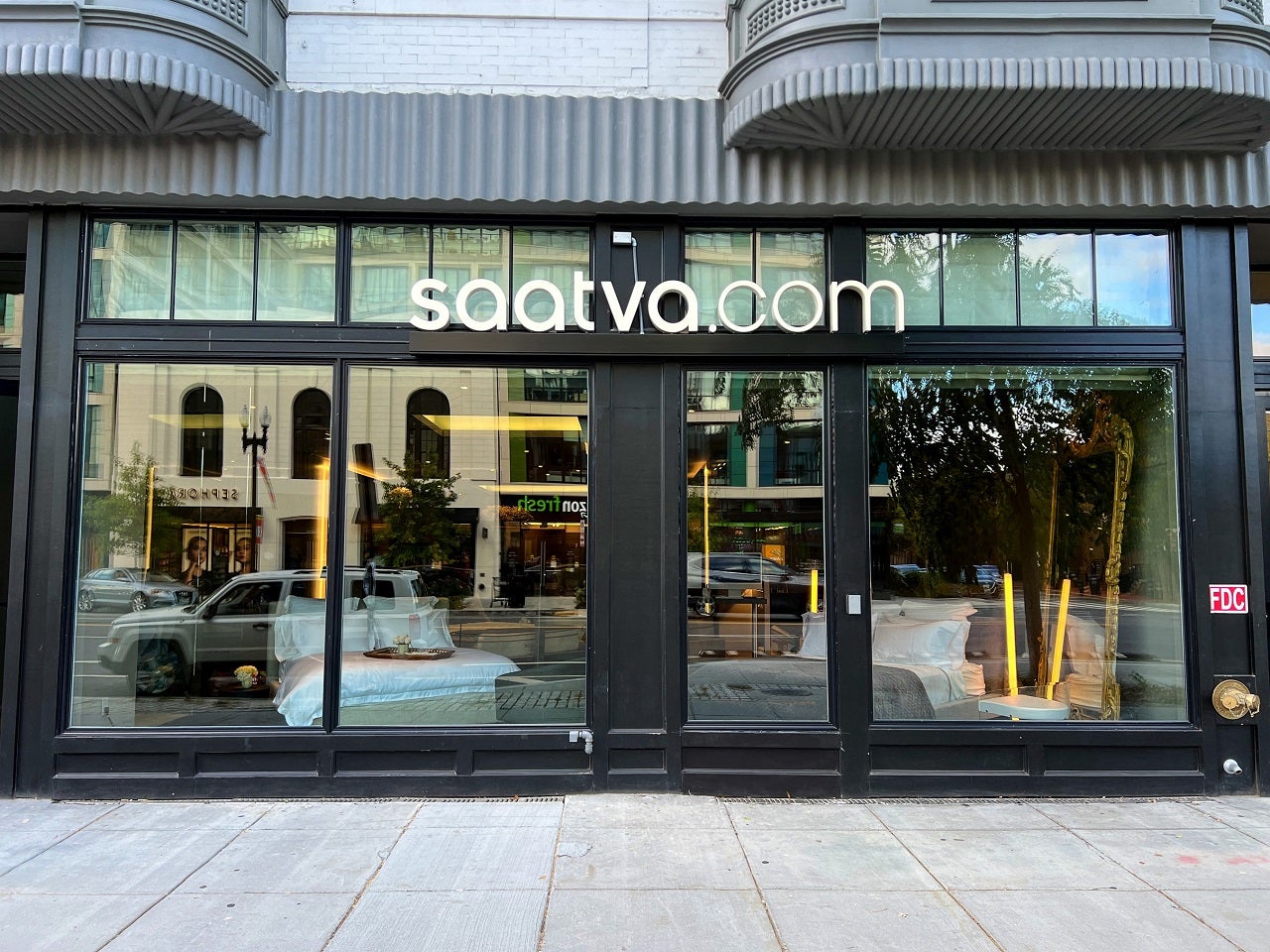 American online luxury mattresses and bedding retailer Saatva has unveiled its newest retail location in Logan Circle, Washington DC, US.
The opening comes just in time for the holidays to offer customers a modern and immersive mattress retail experience.
Saatva's new 5,800ft2 two-level Viewing Room space has been designed by interior designer Vicente Wolf.
Saatva CEO, Ron Rudzin said: "DC's sophisticated consumer is a great fit for Saatva. We couldn't be more excited to be bringing our state-of-the-art Viewing Room to the nation's capital.
"An extension of our online presence, it's another way to experience our commitment to delivering white-glove customer service and high-quality, premium products that don't come in a box."
Saatva has partnered with Samsung to offer a modern mattress, bedding, and sleep accessories shopping experience.
The store is equipped with modern LED displays and advanced behaviour sensing technology to offer in-depth product information to the customer.
Each bed display at the store features an information kiosk for customers to interact and Sleep Guides to gain knowledge about the collection.
Rudzin added: "Samsung's technology allows us to optimise and automate store campaigns and product information based on real-time integrated data to deliver the content and information that our customers care about most when shopping."
Samsung Electronics America Display Division sales vice-president Chris Mertens said: "This exciting venture opens up a world of opportunities that explore how personalised content influences the shopping experience.
"With powerful software solutions that deliver instant analytics and interactive displays, analysing big data and in-store behaviour to impact the customer journey has never been easier."