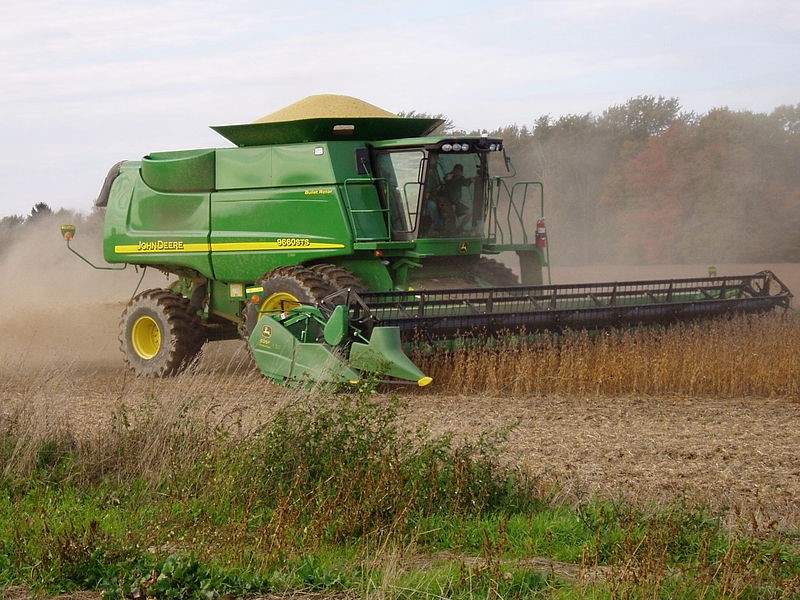 The US Department of Agriculture (USDA) is looking for ways to protect farmers during the growing trade dispute with China.
USDA farm production and conservation under-secretary Bill Northey said that the USDA needs to 'see the reaction of what tariffs will be and what the reaction of markets are'.
According to Northey, there are discussions in progress how the Trump Administration could protect the farmers from the backlash of the dispute between the US and China.
USDA under-secretary of agriculture for trade and foreign agricultural affairs Ted McKinney, asked farmers for patience, saying USDA officials are working to ensure they will be protected from the trade conflict with China.
According to McKinney, the USDA is currently trying to finalise a new NAFTA agreement with Canada and Mexico, and reopen talks with Japan that could possibly even lead to the US re-joining the Trans-Pacific Partnership.
Following the announcement of trade tariffs by China, the prices of soybean were down $0.40 per bushel, amounting to a $1.72bn loss.
USDA secretary Sonny Perdue pledged that the department would not abandon the farmers who lose sales because of the trade conflict.
He said: "I talked to the President as recently as last night. And he said, 'Sonny, you can assure your farmers out there that we're not going to allow them to be the casualties if this trade dispute escalates. We're going to take care of our American farmers. '"
According to a Purdue University study, the 25% tariff that China announced would force a reduction in the US exports to China by 60% and cause the US soybean production to fall by 15% which would significantly affect the US agriculture
The US currently sells around $14bn worth of soybeans alone to China.
The US soybean export council chairman Derek Haigwood said: "The US Soy industry has a 36-year track record of actively investing and partnering in programs that support China's goals of achieving sustainable food security and food safety."
"US soybean farmers and exporters should know that USSEC is continuing to work on their behalf to build global demand and expand market access for US soy products in China and other markets."
National corn growers association chairman Wesley Spurlock believes there's still time to avert a trade war.
He said: "We need to be measured, professional and business-like in our approach to keeping the trade doors open with China. Equally important, we need the President to understand the implications that these trade actions have for America's farm families."
California Democratic Senator Dianne Feinstein said: "International trade is increasingly important and I am concerned that the voices of our farmers are not being heard by the administration.
"Hardworking farmers in California and throughout the United States deserve better than to be a pawn in a global trade war."
Purdue however, said he believes the president would not allow agriculture to 'be a pawn' in the trade dispute.