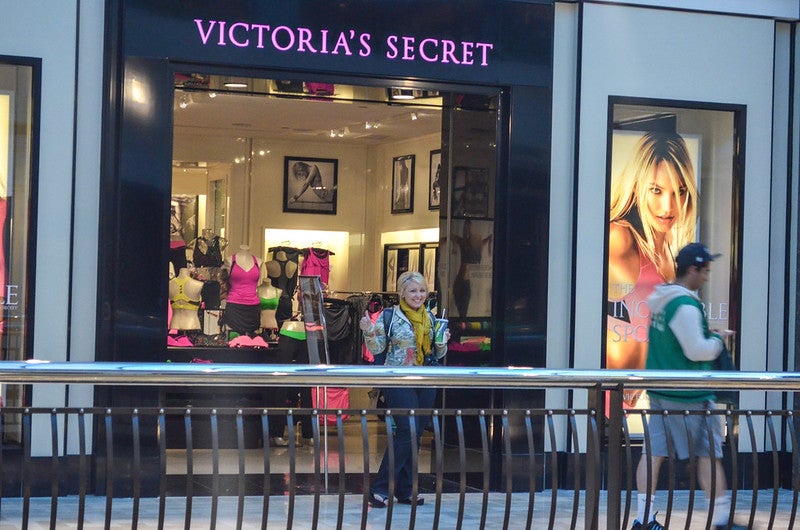 US-based fashion and beauty retailer Victoria's Secret has reported net sales of $1.441bn for the third quarter (Q3) of 2021 (FY21).
This represents a 7% increase from $1.353bn in the same period of last year (FY20) and a 9% decrease from Q3 2019.
The retailer's total comparable sales for the quarter grew by 4% compared to the third quarter of 2019.
Its net income was $75.2m, a significant decline from $143.4m in the corresponding period of last year.
During the three months to 30 October, Victoria's Secret reported earnings per share (EPS) of $0.81, halved from $1.62 in the same quarter of FY20.
Operating income for the quarter was $107.9m compared to $127.4m in the same period of last year.
Victoria's Secret CEO Martin Waters said: "I am very pleased with our solid third quarter performance which reflects growth in all core categories.
"Our work to transform our brand, deepen our customer connections and improve our operational fundamentals is gaining positive traction.
"We continue to improve our merchandise assortment and expand our already strong customer file.
"I'm proud of the commitment and resilience demonstrated by our teams, who delivered these results in challenging circumstances, and in doing so are demonstrating the power of a healthy culture.
"We continue to monitor global supply chain issues and believe our close partnerships with our vendors and our work to get ahead of the curve will help mitigate those challenges."
For the fourth quarter (Q4) of FY21, Victoria's Secret expects its EPS to be between $2.35 and $2.65.
The company's sales are projected to be in the range of flat to up by 3% against the $2.1bn sales recorded in the fourth quarter of last year.
Victoria's Secret operates a network of almost 1,400 retail stores worldwide.
In July, the company announced plans to pilot an off-mall store format later in the year.