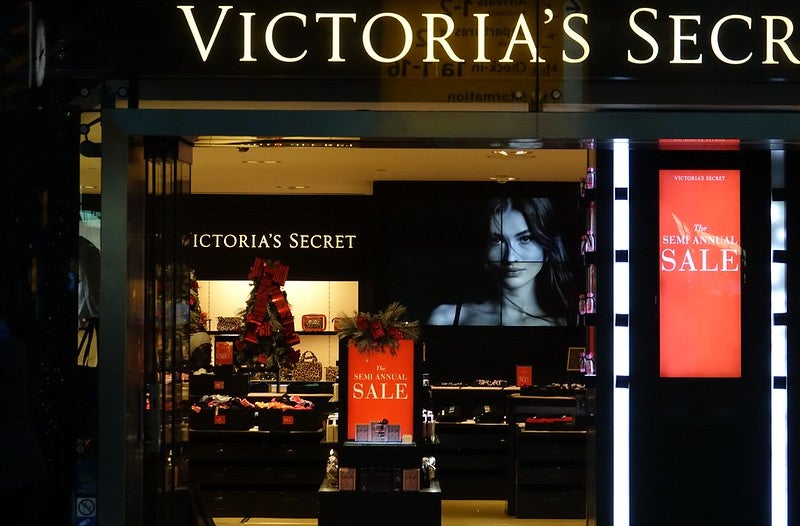 US-based fashion and beauty retailer Victoria's Secret has updated its third-quarter (Q3) guidance for fiscal 2022 (FY22) and introduced a long-term strategic growth plan.
As part of its new strategy, the company intends to strengthen its market share in its key categories of bras, intimates and beauty.
It also plans to build its global footprint through international partners while adding new brands to its portfolio, either organically or through investments.
Victoria's Secret CEO Martin Waters said: "Our market position atop the domestic intimate's category is a key strength and growth opportunity for our business.
"We are energised by our customer's response to our brand transformation and remain committed to becoming the Victoria's Secret our customers and associates deserve."
For Q3 2022, Victoria's Secret expects its operating income to be towards the high end of its previous guidance of $10m to $40m.
The company also estimates its diluted earnings per share (EPS) to be on the higher side of its previous outlook of $0.00 to $0.25.
Victoria's Secret said the updated operating income and EPS guidance is based on a net sales decline in the high single-digit range compared with the previous year.
Waters added: "We have created a solid financial platform during the last 15 months as a public company.
"With our new operating structure in place, we now have even greater agility and an aligned focus on our customer and our strategic priorities.
"We are positioned to deliver sustainable long-term sales growth and mid-teens operating margin rates over time, and we expect the power of our model will generate significant cash flow to invest in growth and also return value to shareholders through our capital allocation strategy."
Earlier this year, Victoria's Secret's parent company decided to cut around 160 of its management roles, or 5% of its home office staff, as part of a corporate reorganisation.