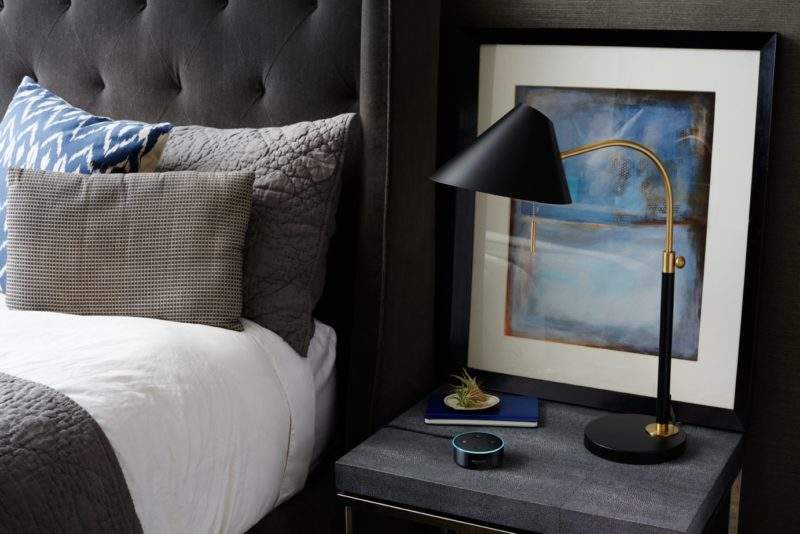 According to a new research from OC&C Strategy Consultants, shoppers will spend £3.5 billion shopping though voice-activated devices like Amazon Echo and Google Home in the UK by 2022.
Voice commerce is predicted to revolutionise how UK consumers shop as more consumers seek out easier ways to complete their purchases.
Speaker sales have grown since 2014 when Amazon launched its first product to the market. Currently around 10% of UK households already own a smart speaker and this number is projected to increase to 50% by 2022.
So far, Amazon Echo leads the tech giants battling for control in the 'virtual assistant' space in the UK, outselling Google Home four to one.
Research shows that in the past year, 44% of owners made a purchase using their smart speaker, and as consumers become more familiar with this technology and voice-activated devices the spend is expected to reach £3.5 billion.
Consumers mainly use the voice shopping to make standalone purchases of low-value such as groceries. Data shows that 70% of voice purchases are made on a specific 'known' product, usually a repeated or known order.
Achieving Amazon's 'choice' status is key for brands trying to get their position in the voice commerce sector. Amazon will recommend 'choice' products when customers request a generic item or when a specific brand name isn't known, such as 'shampoo'.
As consumers have high propensity (85%) to purchase Amazon's recommended product, achieving choice status can potentially triple sales volume. Amazon 'choice' products tend to be previously-purchased items or a popular and well-priced product with number of good customer reviews and solid supply chain performance for speedy delivery.
Will Hayllar, Partner and Global Head of Consumer Goods at OC&C, said: "The advent of voice commerce is taking frictionless shopping one step further by reducing the need for customers to 'research' product themselves, simplifying the route to purchase."
He added: "As the data shows, voice commerce will be driven by the rapid uptake of smart speakers and retailers should recognise the enormous potential of tapping into this channel."
According to Hayllar, few retailers have developed their own capabilities to enable them to reap the greater rewards from voice.
He said: "Businesses must think hard about how their brand integrates with different voice assistant providers' strengths and how to build customer trust in voice, to maximise their success and improve the bottom line."