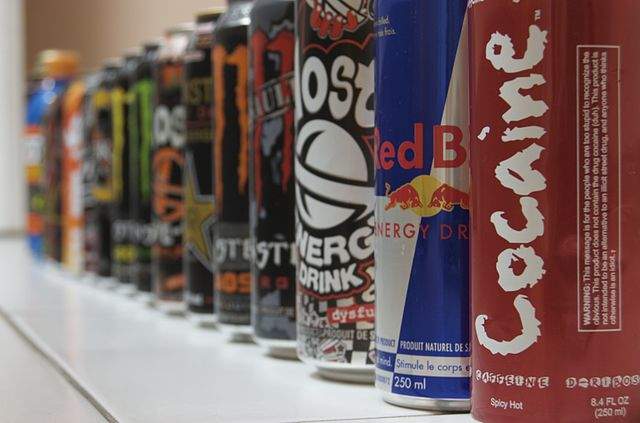 The House of Commons Science and Technology Committee has found that the current quantitative evidence is not sufficient to warrant a statutory ban on sales of energy drinks to children.
However, the committee's Energy Drinks and Children report has concluded that societal concerns could justify the ban.
The committee sought to understand whether energy drinks have a negative health and behavioural effect on young people and if the sale of energy drinks to under 16s should be banned.
The committee recommends that the Government commission independent research to establish whether energy drinks have more harmful effects than other soft drinks containing caffeine 'in order to support evidence-based decision-making'.
Another recommendation suggests there should be more prominent advisory notices on energy drinks packaging.
According to the committee, the government should use the opportunity of leaving the EU to introduce additional labelling requirements to ensure that advisory messages are no longer in 'the small print'.
Science and Technology Committee chair Rt Hon Norman Lamb MP said: "Throughout this inquiry, the Committee has heard a range of concerns warning of the impact energy drinks can have on the behaviour of young people. This varied from a lack of concentration in the classroom and hyperactivity to the effects on physical health. It's clear from the evidence we received that disadvantaged children are consuming energy drinks at a higher rate than their peers.
"Although the Committee feels there is not enough scientific evidence alone to support a blanket ban, we support voluntary bans by retailers— many of whom have recognised the negative impact associated with such products. The Government needs to commission independent research to see whether energy drinks are more harmful than other soft drinks.
"It would be legitimate for the Government to go beyond the evidence that is available at the moment and implement a statutory ban based on societal concerns and evidence, such as the experience of school teachers and pupils. If the Government decides to introduce a ban it should explain why it has come to this decision."
Supermarkets fail to challenge the voluntary ban
In March, a number of supermarkets committed to a voluntary ban under which staff are required to refuse the sale of energy drinks to under-16s. These include Tesco, Waitrose, Sainsbury's, Morrisons, Boots, Asda, Co-op, Aldi and Lidl.
However, recent research from Serve Legal found that 54% of underage mystery shoppers have been sold energy drinks unchallenged since the voluntary ban was introduced.
Serve Legal director Ed Heaver said: "Eight months into the voluntary ban, test purchase pass rates are understandably low.  The ban is not yet required by law and there is confusion in the market around definitions of what constitutes an energy drink, who can and can't buy them and what kind of identification is required.
"What's important is that supermarkets have taken positive early action to test their own performance as responsible retailers, which is to be highly commended.  The government's proposed blanket ban will make the importance of testing more urgent, not just for supermarkets but for all retailers.
"We know from experience that when retailers commit to independent testing around age-restricted product sales, staff performance – and therefore compliance – improves exponentially.  We experienced similar low pass rates when we began testing retailer performance around alcohol sales twelve years ago. Pass rates are now 83%."
Government's ban on energy drinks for children
On 30th of August, the UK Government announced its plan to ban sales of energy drinks to children as part of its national obesity strategy. The proposed ban would cover all retailers and vending machines.
The proposed ban on energy drinks comes as research from the centre for translational research in public health Fuse found that young children in the UK were among the highest consumers of energy drinks in Europe.
Public Health Minister Steve Brine said: "We all have a responsibility to protect children from products that are damaging to their health and education, and we know that drinks packed to the brim with caffeine, and often sugar, are becoming a common fixture of their diet.
"Our children already consume 50% more of these drinks than our European counterparts, and teachers have made worrying links between energy drinks and poor behaviour in the classroom."
Under the Government's ban, anybody under the age of 18 could be banned from buying energy drinks containing 150mg of caffeine or more per litre.
A 12-week consultation on the age-limit for the proposed ban on energy drinks closed on 21st November.