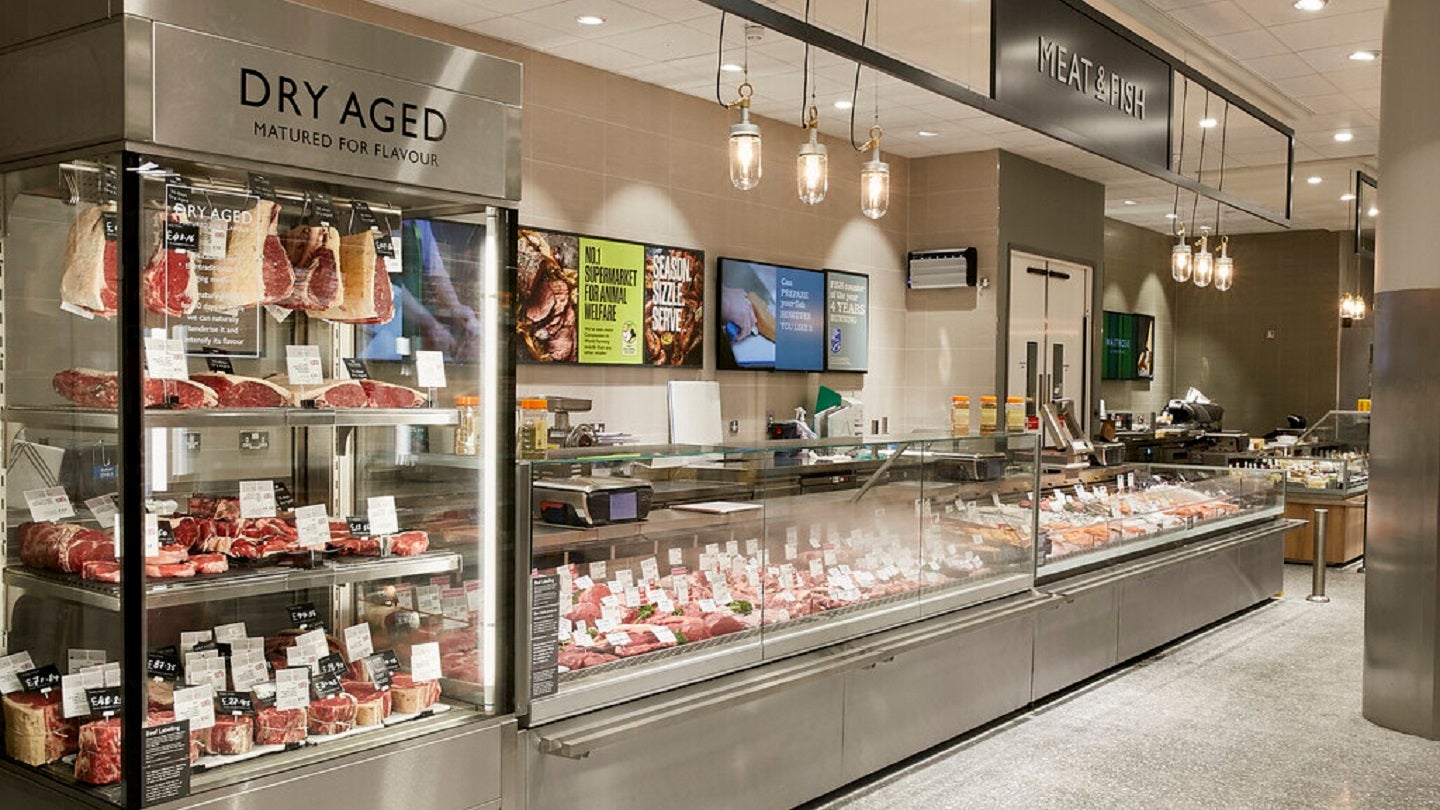 British retailer Waitrose has reopened its store on Kings Road, London, following an extensive refurbishment.
The project began in 2018 and is part of wider redevelopment works to the central section of King's Road.
Waitrose has improved the store's meat and fish counters and its wine department, as well as added new areas such as a cheese and deli counter and dry-aged beef cabinet.
The store also features a mini sushi counter, self-serve hot chicken and a John Lewis section, where customers can buy John Lewis homeware items.
In an effort to improve customer service, Waitrose has created 48 jobs at the store's counters and checkouts, as well as in shop replenishment and management.
Waitrose Kings Road branch manager Baiju Naik said: "We're really excited to welcome all our customers in store and for them to see our new look.
"We have made some fantastic improvements during the renovation, and we're also thrilled to have some new offerings for customers such as our dry-aged beef cabinet and our cheese and deli counter.
"The refurbishment to our shop further demonstrates our commitment to offering our customers the best service and we'd like to thank customers for their patience while we undertook the work."
A subsidiary of John Lewis Partnership, Waitrose has been operating at 196 Kings Road, SW3, since November 1981.
The company reduced the branch size from 16,500ft² in December 2020 to a temporary 8,000ft² building in February 2021.
The shop returned to its original size after the refurbishment was completed.
In September last year, Waitrose admitted to blocking rivals from opening supermarkets in nearby locations.
An investigation by the UK's Competition and Markets Authority (CMA) found that from 2010 to 2019, the retailer violated the Groceries Market Investigation (Controlled Land) Order 2010 in seven areas.