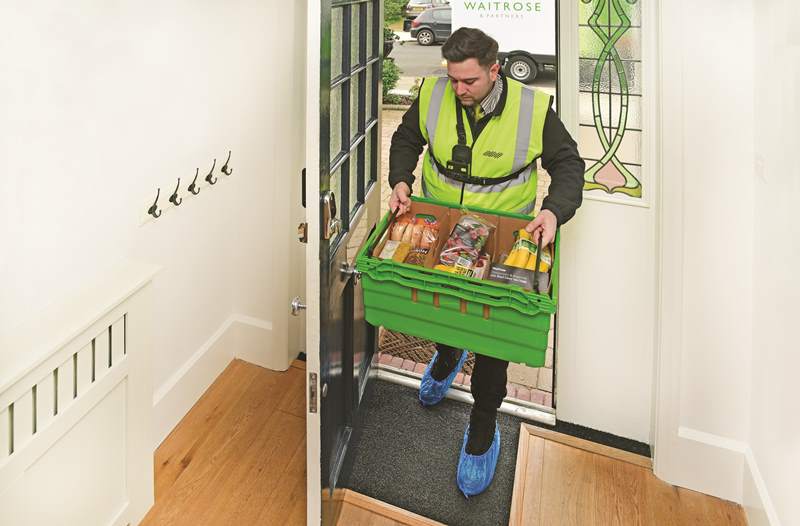 British supermarket chain Waitrose & Partners has started phase two of its 'While You're Away' grocery delivery service trial.
As part of the service, the retailer delivers groceries inside customers' homes while they are out. Following positive feedback, the trial has been extended and will see a 200% increase in the number of participants.
This move is expected to help the retailer to gather more information and data before potentially rolling it out more broadly in the future.
Leveraging smart lock technology from Yale, customers set a temporary access code for the lock to provide access to a Waitrose delivery driver.
The temporary code is sent to Waitrose through a secure app, which will then be sent to the delivery drivers' device. The code will be deleted once the delivery is complete.
Additionally, delivery drivers will wear a chest-camera to capture the whole delivery process. The videos are available to customers on request.
The retailer began the first phase of the pilot in London in October last year.
During the first phase, the company initially tested the service with 50 customers located within the vicinity of its dotcom fulfilment centre in Coulsdon, south London.
Waitrose parent company John Lewis Partnership (JLP) Ventures business development head Richard Ambler said: "Having to stay home for a delivery can be incredibly disruptive to your day and many of our customers now demand more flexibility.
"This service has great potential to revolutionise the way people do their shopping in the UK and the goal of extending this trial is to find just how much of an appetite there is for the service.
"So far, the response from customers has been hugely positive and we welcome anyone that is interested in the service to visit our website and sign up."