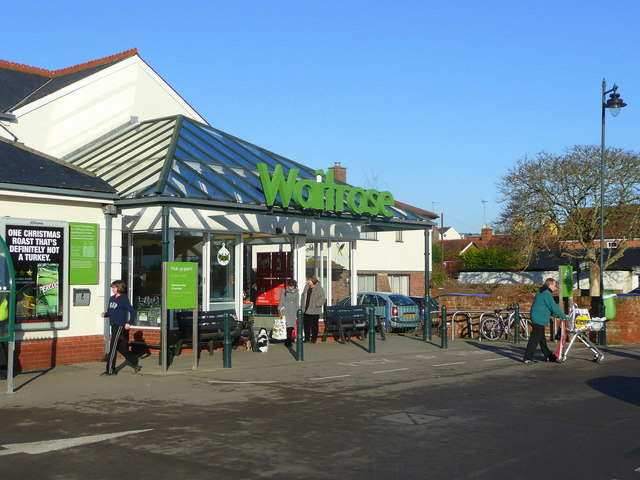 As John Lewis partnership profits fell 77% to £103.9m in the year to the end of January, Waitrose 's results were particularly poor, affected by tough competition in the supermarket business and the higher costs of goods due to the fall in the value of the pound.
Waitrose has had a challenging year as it took a £50m hit from the weaker pound and absorbing higher costs of goods as it tried not to pass on all price rises to shoppers.
Waitrose managing director Rob Collins said that some of the cost price increases were dramatic, with Scottish salmon up 25%; the retail price rose by 5%.
Collins said: "Essential Waitrose Butter cost price was up by 200%, but the retail price only rose by 36%."
Waitrose also had to invest £17m in lowering prices of its Essential Waitrose range to maintain competitiveness.
As the grocer attempted to reset its gross margin, it led to an exceptional branch impairment charge of £38.9m.
According to retail consultancy firm Newton's associate director Nick Huismans, Brexit will continue to affect retailers as they struggle to counteract the uncertainty surrounding the issue this year.
Huismans said: "We are starting to see supermarkets positively react to wider economic issues putting pressure on their operations. For example, the majority of our food comes from outside the UK, so growing and selling more of our own produce will be key for 2018 and beyond."
"Whilst it's positive for consumers that Waitrose is currently absorbing these costs in the short-term, the rising cost of labour and materials as a whole will force the industry to relook at how this ongoing challenged is addressed.
"No retailer wants to pass on rising costs to the consumer. But keeping costs down is just one challenge to overcome if they are to retain market share. Retailers should be mindful not to compromise convenience, availability and service in the pursuit of cost reduction, particularly as convenience is becoming increasingly important for consumers."
In response to the recent news blaming Waitrose for poor group performance and profit loss, a Waitrose spokesperson said: "Our underlying trade was strong with sales and like-for-like growth—we saw pleasing acceleration in the second half of the year and this has continued into the early months of 2018.
"But it was clearly a challenging year for profit as we went through the process of resetting gross margin in the face of long-term structural changes in the economics of food retailing. However we have programmes underway to ensure that we increase our efficiency and effectiveness and are pleased with the progress we are making."