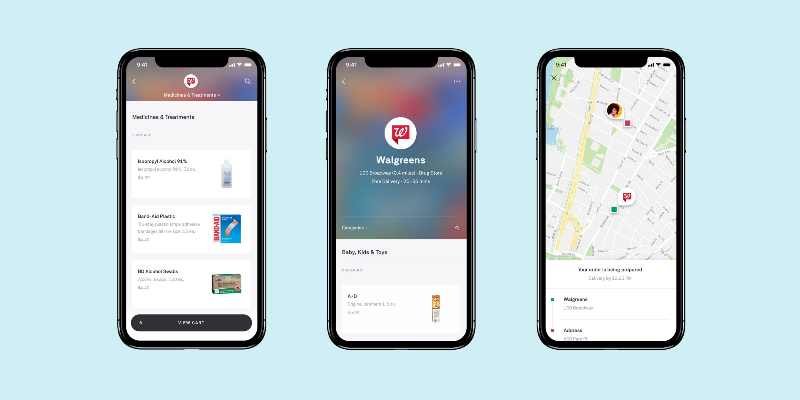 US drugstore chain Walgreens is now offering on-demand delivery of its popular products from more than 170 stores.
The company has partnered with Postmates to provide quick, convenient, on-demand delivery for customers looking for over-the-counter medications, health and wellness, beauty and grocery products.
Postmates will make the deliveries from 174 Walgreens and Duane Reade locations in Manhattan and Brooklyn in New York, US.
The on-demand delivery service of Postmates, combined with Walgreens' scale, will enable both businesses to better meet the needs of their customers.
Postmates also discovered that its shoppers seek out many of the products found at Walgreens. San Pellegrino, Smart Water, Gatorade, Pedialyte and Tylenol were found to be the top items ordered by New Yorkers.
Postmates VP of merchant business development Craig Whitmer said orders from convenience and drugstores increased by 68% in 2018.
Whitmer said: "By collaborating with Walgreens, we are able to provide our customers with even more convenience when it comes to everyday items that they need now."
Postmates said Walgreens customers will have no delivery fees with a $9.99 per month subscription to Postmates Unlimited.
Postmates now operates in over 3,500 cities across the US and Mexico, providing access to more than 500,000 merchants.
As of 31 August 2018, Walgreens operates 9,560 drugstores with a presence in all 50 states, the District of Columbia, Puerto Rico and the US Virgin Islands, along with its omnichannel business, Walgreens.com.